Roasted Eggplant Hummus/Babaganoush
From our friends at http://thefoodieandthefamily.com!
Preheat the oven to 400°. Prick the eggplants a few times with a fork and coat them in a bit of olive oil. Roast for 30 minutes (turning every 10 minutes) until they are tender. Cool before proceeding to the next step.
Peel the eggplants and remove the stem. In a food processor, puree the eggplants until smooth. Add in garlic, tahini, turmeric, salt, and pepper. Puree until combined. While the food processor is running, drizzle in 1 tablespoon of olive oil until combined. If you prefer a creamier hummus, add in 1/4 cup plain greek yogourt.
[ingredients]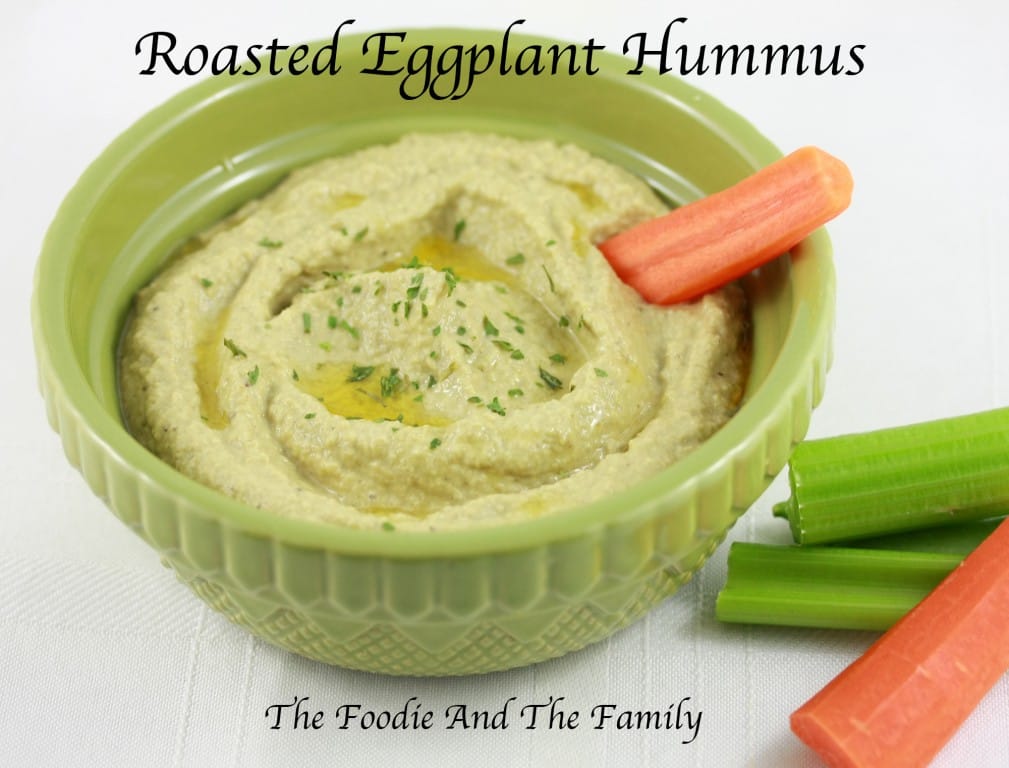 Ingredients
3 small eggplants (or 1 large)
1/4 cup tahini
2 teaspoons minced garlic
1/2 teaspoon turmeric
1/2 teaspoon sea salt
1/4 teaspoon freshly ground pepper
1 tablespoon olive oil