Roasted Watermelon Radishes and Spring Asparagus
Such a rare treat, each moment I see this gorgeous globe staring back at me and evening singing my name in the produce aisle, I am compelled to make the purchase.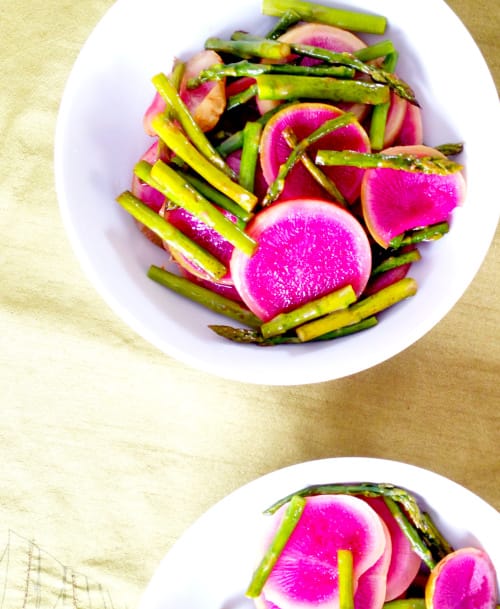 Ingredients
3 large watermelon radishes, washed and thinly sliced
1 large bunch asparagus, washed and divided into thirds
2 Tbs. coconut oil
2 tsp. Himalayan sea salt
1/4 tsp. freshly ground pepper
Directions
Preheat oven to 400 degrees.  Toss all ingredients together and cover tightly with foil.  Roasted 30 minutes.  Remove foil "lid," stir and increase oven temp to 500 degrees.  Roast an additional 10 minutes (watching closely) to create crispy edges.