Salmon Patties with a Creamy Lemon-Dill Sauce
Directions:
1. Preheat a cast iron skillet over medium heat with your fat/oil of choice.
2. In a bowl, whisk your eggs, then add the onions, garlic, almond flour, pepper, salt, 1 easpoon of dill, and mustard.
3. Shape into 8 patties. Fry them on both sides; about 3-4 minutes per side.
4. Transfer to a plate. If you would like, you can pop them in the oven for an additional 10 minutes (450 degrees F) while you make the cream sauce. This will make sure the middle is cooked through.
***Creamy Lemon-Dill Sauce***
1/2 cup of thick, full-fat coconut milk (I used the thick part off an unshaken can). If you do dairy, you can use sour cream.
2 TB of lemon juice
1 ts of dried dill
Few shakes of black pepper
Directions:
Whisk all the ingredients together. Pour over the Salmon Patties and enjoy!
[ingredients]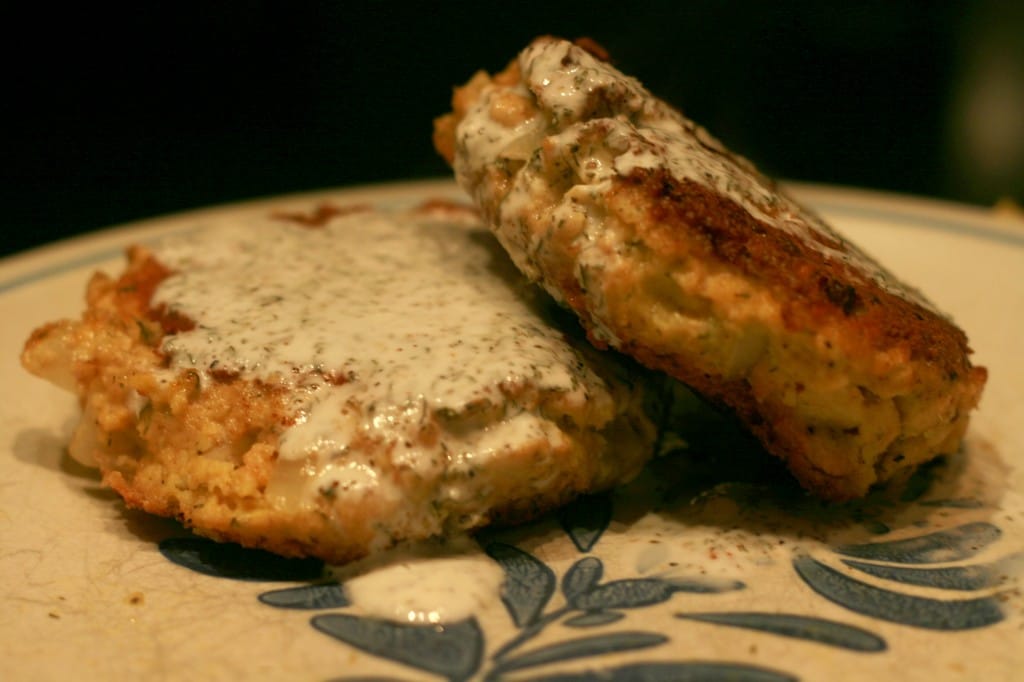 Ingredients
2 (14-ounce) can of wild salmon
1 onion, finely diced
4 eggs
1 TB mustard
1 cup of almond flour
1/2 ts pepper 1/2 cup full fat coconut milk
1/2 ts salt (optional) 2 TB lemon juice
2 ts dried dill, divided use
2-4 TB of coconut oil/butter/or lard
Creamy Lemon-Dill Sauce***