Salmon Quiche
Start off by sautéing ½ cup of chopped onions, a few handfuls of cut kelp, and as much baby spinach as you want in olive oil.
Warm up 2 cups of crumbled salmon. Mine was frozen leftovers from a big salmon fillet.
In a separate bowl, scramble 9 eggs with lemon pepper, dill and garlic. Mix in veggies and salmon. Pour all into a baking dish. Crumble 6 slices of bacon on top and bake at 425* for about 25 minutes.
[ingredients]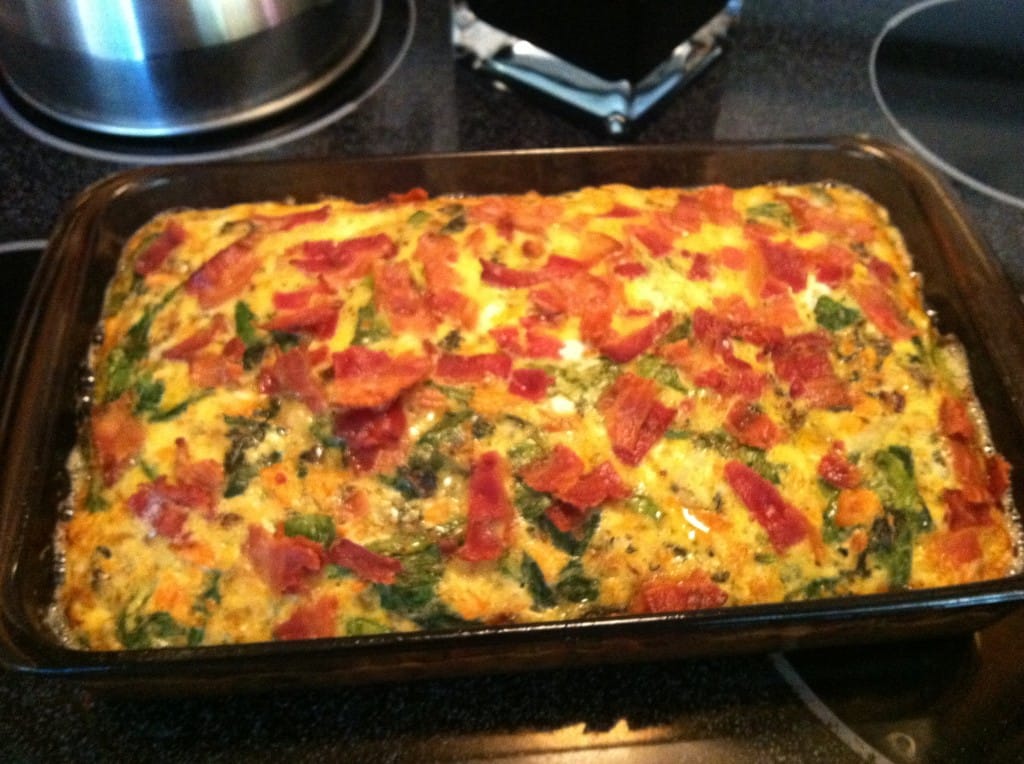 Ingredients
9 eggs
2 cups salmon
onions
kelp and spinach
olive oil
lemon pepper, dill, garlic
bacon