Place all ingredients except the zucchini into a food processor and pulse till blended together.
Cut the zucchini in half then in half again. Scoop out the seeds to create a bowl.
Spoon into the zucchini the salmon mixture, forming a mound on top. Sprinkle additional seasoning on top and bake uncovered for 40 minutes at 350 degrees.
Serve with a side of fresh pico de gallo.
[ingredients]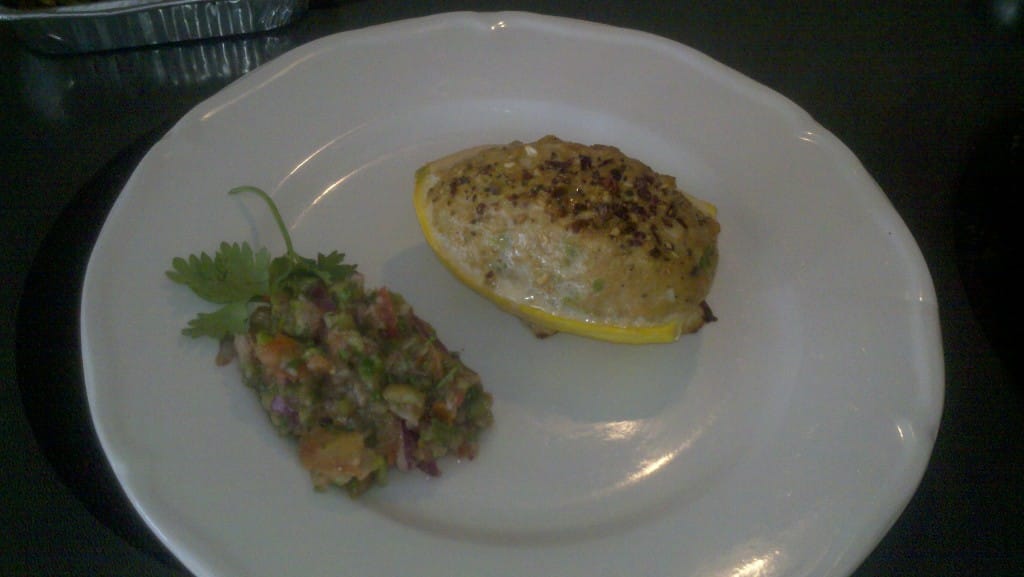 Ingredients
14 oz salmon
1 egg
1 Tbsp Garlic
salt and pepper
1 tsp cayenne pepper
2 zucchini or yellow squash
1/2 onion
1/2 bell pepper