This is not my recipe (source: Keyingredient.com).
But after searching high and low for a sandwich bread my non-paleo hubby will eat, the search has ended here! It\'s easy, tasty and actually acts like wheat and yeast breads. It\'s toast-able, grilled cheese-able (like I said, hubby isn\'t primal) And makes a good sandwich!
I think that\'s because it\'s baked in individual ramekins, so it bakes evenly. The original recipe says it\'s 2 servings but those are HUGE. I bake them in 4 1/2\" ramekins, for 4 servings. The pieces are plenty big to slice through the middle to make a nice big sandwich or 2 slices of toast. Enjoy!
Directions:
Oil the ramekins.
Crush the sunflower seeds or nuts with a rolling pin (or other heavy object), but not so thoroughly crushed as to be unrecognizable. Bits of seeds/nuts will add texture to the bread.
Combine the dry ingredients in a medium-sized bowl. In another bowl, whisk the eggs with the walnut oil. Add the wet ingredients to the dry ingredients and mix well until combined. Divide between the 2 ramekins.
Cook one at a time in the microwave for 1 minute and 20 seconds.
[ingredients]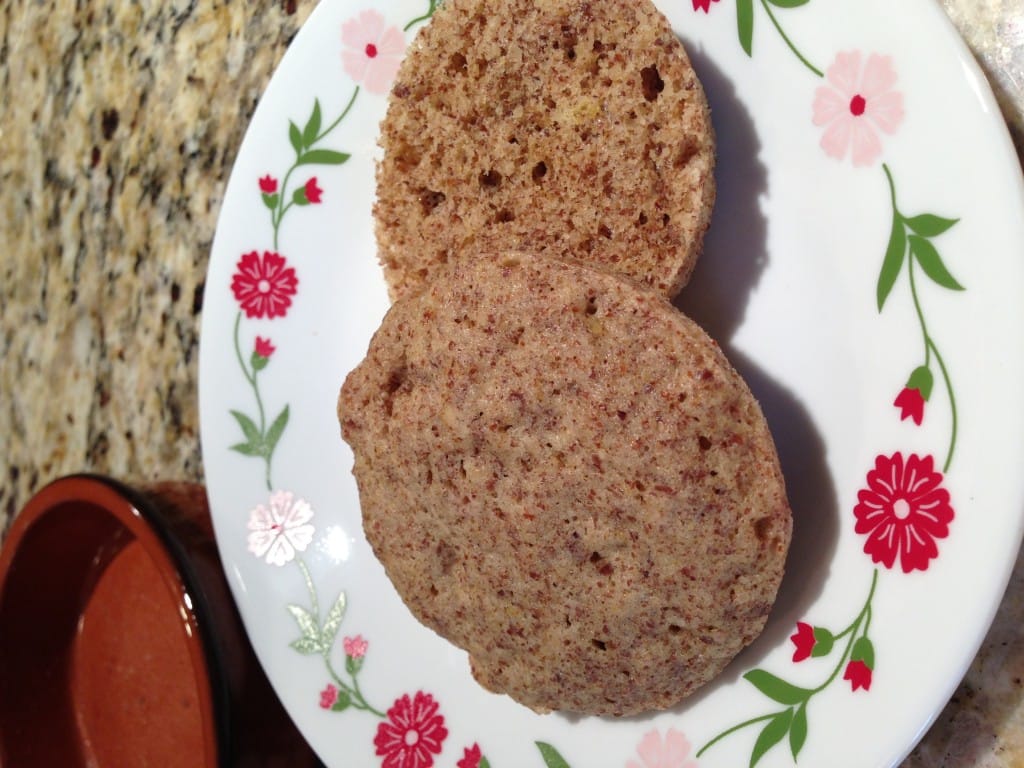 Ingredients
3/4 almond flour
4 T flaxseed meal
2 T toasted sesame seeds (or other seed/nut)
1 1/2 t baking powder
1/4 t salt
3 eggs
1 T honey (optional)
1 1/2 T walnut oil