Saturday Morning Banana Pancakes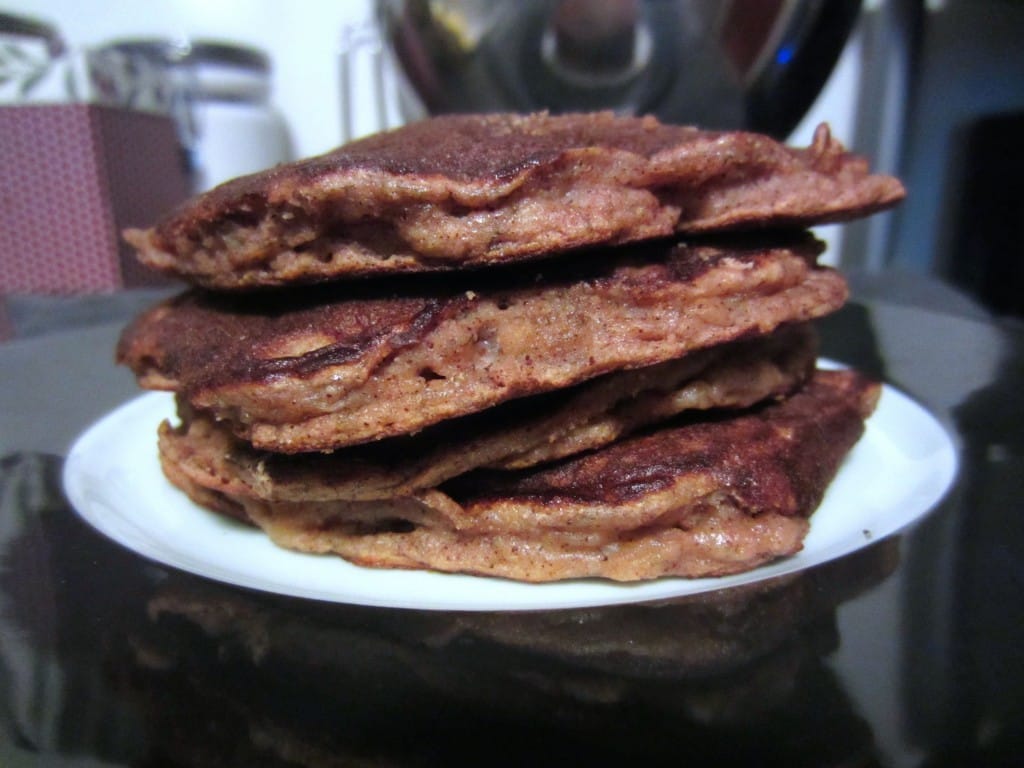 Ingredients
2 eggs
1 mashed banana
2 T coconut milk or almond milk
2 T coconut flour
1/2 t salt
1/2 t cinnamon
1/2 t apple cider vinegar
Directions
Beat the eggs with the banana, milk, baking soda, and cinnamon.
Add the coconut flour and whisk until the batter thickens.
Add the vinegar, mixing well, and let batter stand for a minute while the griddle heats up.
Fry in butter or coconut oil (my personal fave) over medium heat for about 2-3 minute per side. *Be Patient!!*
Serve!