Sausage Stuffed Pork Maws
Brown the sausage and set aside. Saute the onion until translucent in the sausage drippings and add to the ground sausage. Toss in the apple, carrot, vinegar, and salt and pepper.
Rinse the stomach and pat dry. Stretch it out on a baking pan and spread the sausage mixture on top. Fold the stomach over, like a calzone, and secure with toothpicks.
Roast the stuffed stomach at 350 degrees, covered, for 90 minutes. Uncover, baste with drippings, and roast for another 30 minutes.
[ingredients]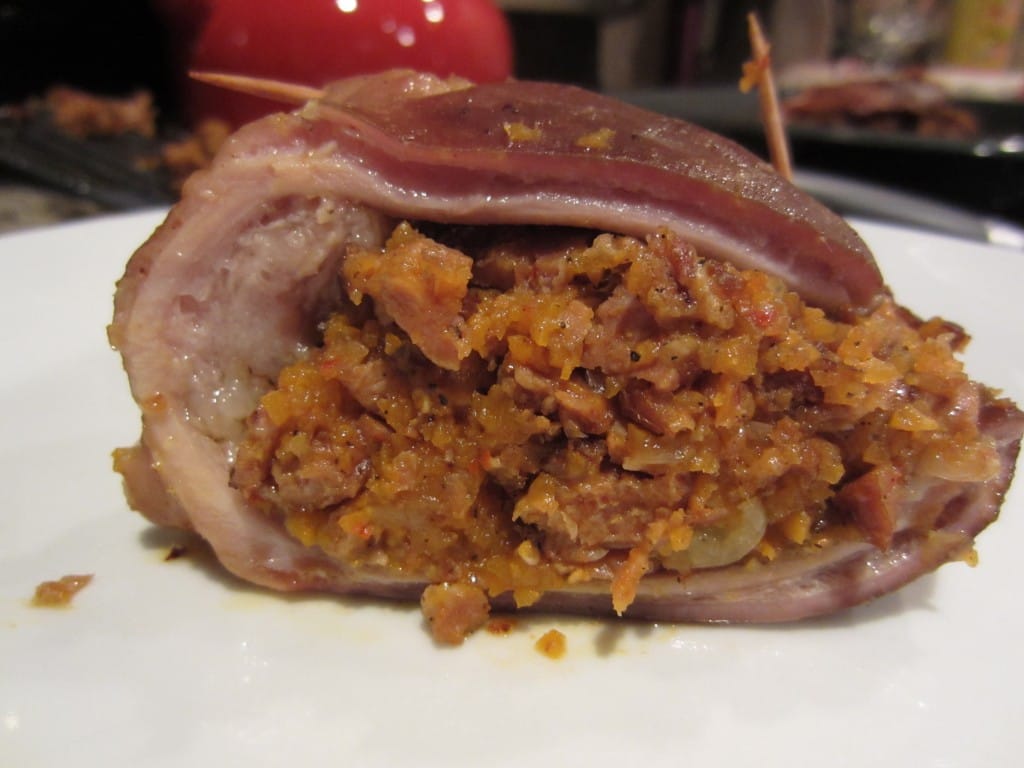 Ingredients
1 Pork Stomach
1 lb Ground Sausage (I used Andouille)
1 small Granny Smith Apple, diced
1 medium Carrot, grated
½ small Onion, diced
Salt and Pepper to taste
1 T Apple Cider Vinegar