Sauted Shrimp with Coconut Peach Salsa
Here is a great summer recipe.  Shrimp with a quick peach salsa.  It is also night shade and egg free for those who are avoiding those two food categories.  Hope you enjoy it!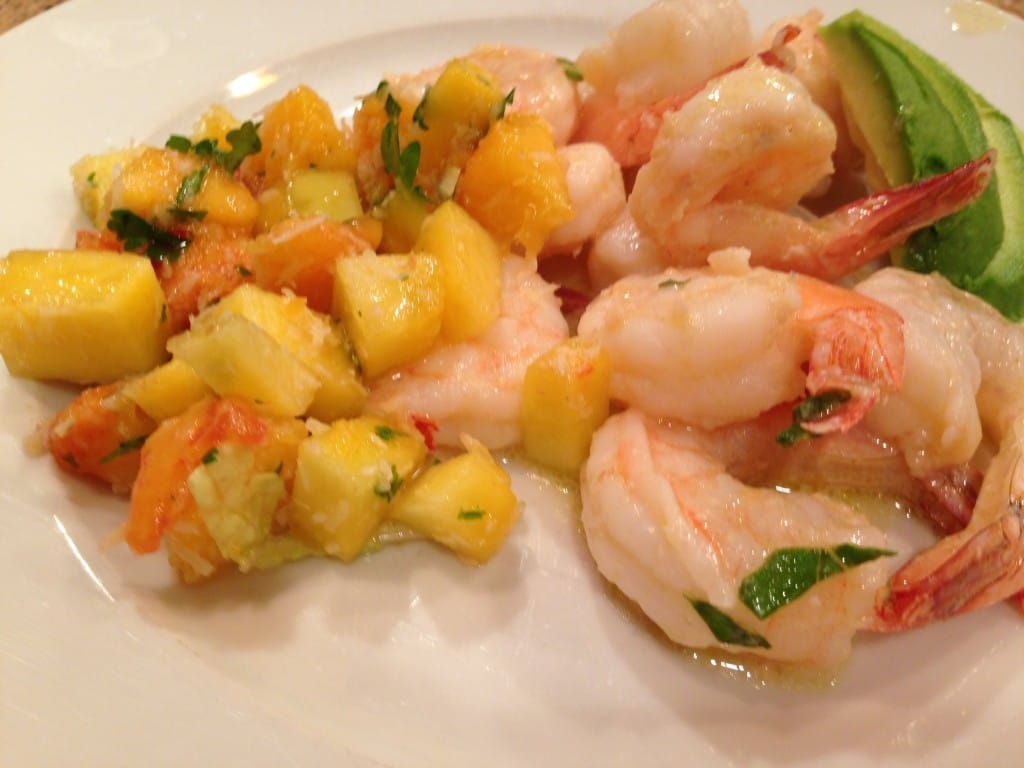 Ingredients
3 tbs unsweetened coconut flakes
1 tbs fresh squeezed lime juice
2 tbs diced red onion
2 tbs diced fresh cilantro
3 ripe peaches peeled and chopped
sea salt and ground pepper to taste
1-2 avocados peeled and chopped
2 lbs peeled and deveined shrimp
1 tbs dijon mustard
2 tbs fresh squeezed lime juice
2 tbs extra virgin olive oil
2 tbs coconut oil
Directions
To toast your coconut flakes, heat a small skillet or pan over medium heat. Toss in coconut and toast for 1-2 minutes until a light to medium brown.
Combine first coconut, lime, red onion, cilantro and peaches in a medium bowl and stir. Season with salt and pepper if desired.
Combine mustard, 2 tbs lime juice and extra virgin olive oil in a small bowl and stir or whisk with a fork.
Season your shrimp with 1-2 tsp sea salt and pepper.
Heat a large skillet over medium high heat and add your coconut oil.
Add shrimp to hot pan and sauté. This can take 4-8 minutes depending on the size of your shrimp and heat in your pan.
Once your shrimp is opaque check for excess water in the pan and drain if necessary. Previously frozen shrimp can have quite a bit of excess liquid.
Stir in mustard mixture.
To serve, divide shrimp between 4-6 plates, add avocado on top and then top with an additional 2-3 tbs of peach salsa. Enjoy!