Sautéed Mustard Greens with Brussels Sprouts
1. Start boiling water.
2. Rinse mustard greens and remove stems. Chop into 1-2 inch slices. Set aside
3. Rinse brussel sprouts cut in half and add to boiling water. Let boil for 10 – 15 minutes or until tender.
4. Add oil to sauté pan, add chopped onion ( half an onion thinly sliced and then chopped in half); let in cook until slightly brown and caramelized. Add chopped garlic and cook until the garlic infuses. Scent of the garlic will become noticeable. 2-3 minutes.
5. Add mustard greens and chicken stock. Cook until the mustard greens wilt. Add cooked brussel sprouts. Cook for addition 3- 4 minutes. Salt and pepper to flavor.
[ingredients]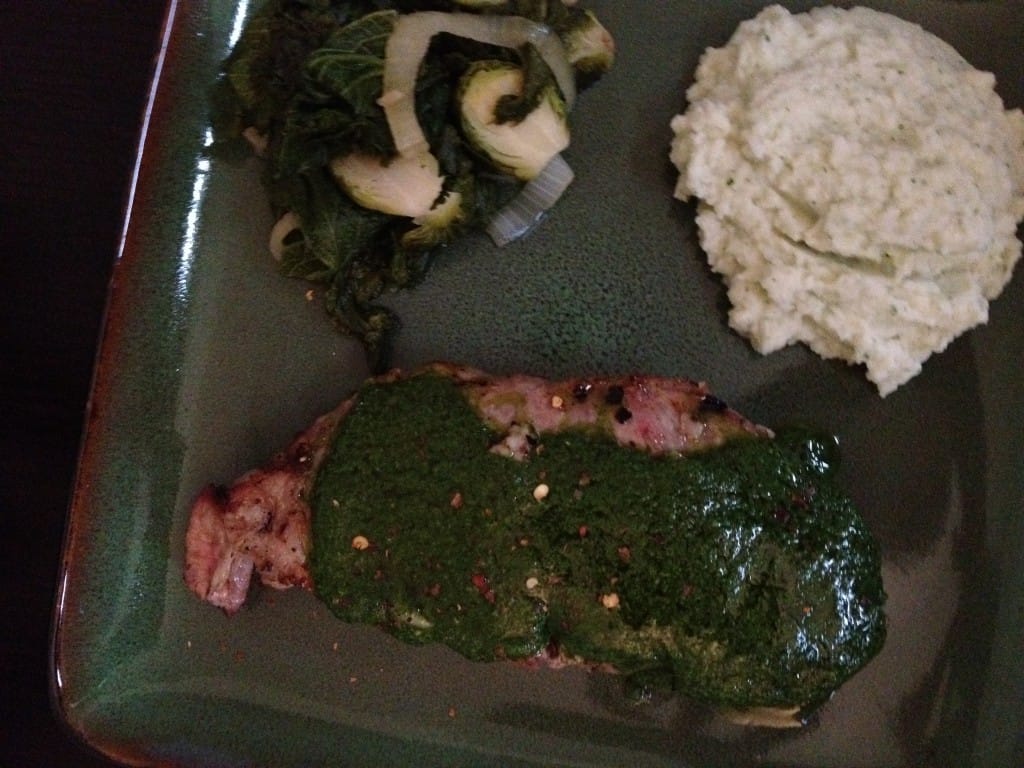 Ingredients
1 head of mustard greens
Handful of Brussels Sprouts (halved)
1/2 onion thinly sliced and chopped in half
2 cloves garlic
1 teaspoons of extra virgin olive oil
2 tablespoons chicken stock
Sea salt
Pepper