1.Melt coconut oil in a frying pan over medium heat.
2.In a bowl, whisk the eggs with the cinnamon and stevia then pour into the heated pan.
3. Cut the cream cheese into small pieces and stir in with the cooking eggs and stir until scrambled and the eggs are cooked through.
4. Serve!
[ingredients]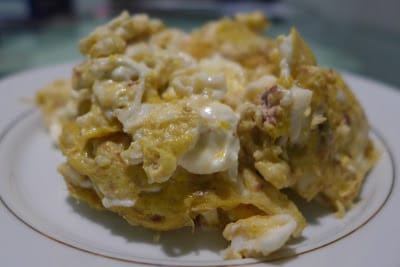 Ingredients
3 eggs
1 tablespoon cream cheese
1/2 teaspoon cinnamon
stevia to taste
1 teaspoon coconut oil for frying