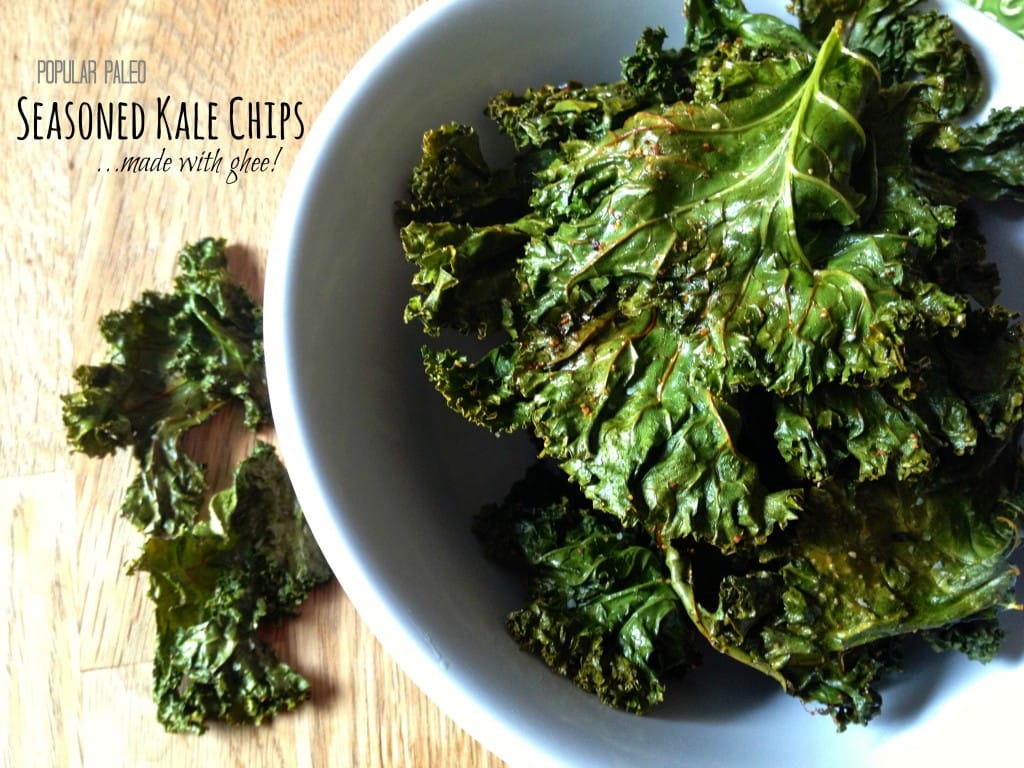 Ingredients
1 bunch of kale
1-2 TBSP ghee
1/2-1 tsp Mrs. Dash original blend seasoning
Pinch of Celtic sea salt
Directions
Preheat oven to 375 degrees (Fahrenheit). Wash the kale and tear the leaves into 3-4 inch pieces, discard the stem/rib. Be sure to dry the kale very well! Moisture and chips don't mix.
Melt one to two tablespoons of ghee (or butter if you don\'t mind dairy). In a bowl, toss the kale leaves in the melted ghee. Once coated, sprinkle with desired amount of Mrs. Dash seasoning blend.
Lay the seasoned kale leaves on a baking sheet, careful not to overlap if possible. Bake for 15 minutes or until the leaves are crisp without being burned. Note that if you like to keep an eye on your food as it bakes, you will see the kale wilt first then crisp up. Don't worry when you see the leaves droop… that's supposed to happen.
When baking is complete, remove the chips from the baking sheet, sprinkle with a pinch of Celtic sea salt (or kosher) and allow to cool before nibbling. I promise you, these buttery, flavorful chips will disappear!