Last week I discovered ground beef can be cooked in the slow cooker!! Yup, it can and it is amazing. And, even better is that I have finally found an easy way to bring back one of the family's pre-paleo favorites: Tacos.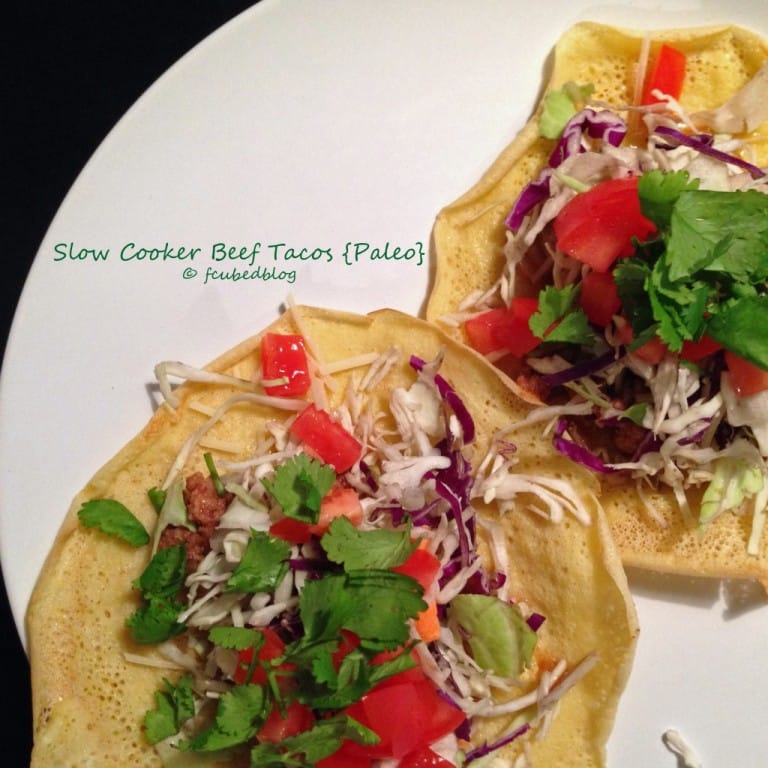 Ingredients
1 small onion, finely chopped
3 cloves garlic, diced
1 lb ground beef, grass-fed, grass-finished
1 - 7 .75 oz can tomato sauce (Mexican hot style), I used El Pato Brand
1 teaspoon taco seasoning, I used Trader Joe's
salt to taste
juice of 1/2 lime
Directions
Place the chopped onion and diced garlic into your slow cooker. Give them a stir to make sure they are well mixed.
Add the ground beef. Break it up into pieces and place it on top of the onions and garlic.
Open the can of salsa. Dump it on top of the meat.
Sprinkle the meat and sauce with the taco seasoning and salt.
Juice the lime over the slow cooker.
Put the lid on and cook for 1-2 hours on high, 3-4 hours on low.
Take the lid off and break up the meat, stir. If there is more liquid in the pot than you would prefer, let the meat cook a bit longer with the lid off.
Serve with your favorite taco fixings and enjoy!