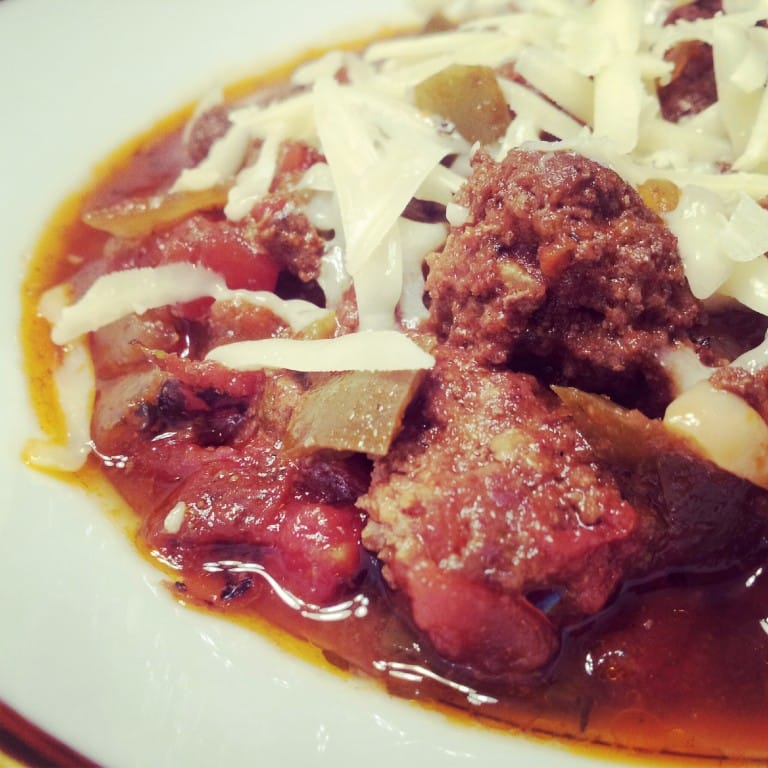 Ingredients
2 lb. ground beef
1 yellow onion, chopped
1 green bell pepper, chopped
4 garlic cloves, minced
14.5 oz. can fire-roasted tomatoes, undrained
14.5 oz. can Mexican Style tomatoes, undrained
1 tsp. salt, 1 tbsp. dried oregano, 1 tbsp. cumin, 4 tbsp. chili powder
Directions
Brown ground beef in large skillet until there's only a bit of pink left.
Meanwhile add your chopped onion, pepper, and garlic to the bottom of your slow cooker.
Add in browned ground beef and then toss in both cans of tomatoes. You may want to drain your ground beef; I did not. I enjoy sipping on full-flavored grease, but hey that's just me!
Top off with all of your spices and stir well to combine.
Set the slow cooker on low and let it do its thing for a whole 8 hours.
**Top your chili with some cheese if you desire! I use Kerrygold's aged cheddar -- which of course it made from cows that happily eat grass all day long.