Smoked Salmon Deviled Eggs
1.Hard boil your eggs. I like to use a Kalorik machine because it is the most time efficient, best cheap investment in an infomercial type gadget that actually works. If you want to go classic, put your eggs in a pot and pour cold water in until covered. Then turn the heat on and when the water begins boiling, pull it off the heat, cover, and let sit for 15 minutes. Rinse under cold water (or put in ice bath), peel your eggs, and cut them lengthwise.
2.Carefully remove the yolks and put them in a bowl. Mix (I use a hand mixer but you could use a fork by hand or a legit standing mixer) with the minced smoked salmon, chives (leave a tiny amount aside for garnish), lemon juice, pinch salt, and mayo until smooth and creamy.
3.Sprinkle egg white halves with salt and then fill them with the salmon and yolk mixture. Dot with leftover chives and chill in the fridge until ready to serve.
[ingredients]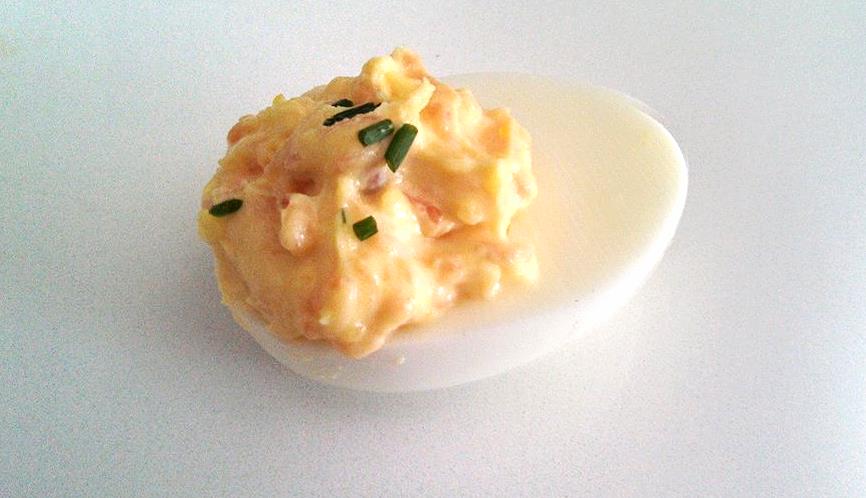 Ingredients
4 large eggs
3 oz smoked salmon minced (about 3 slices)
1 tsp minced chives (about 5 sprigs)
2 tbsp mayonnaise
2 pinch salt
1 tsp lemon juice