Sorrento Orange and Purple Basil Simple Salad
Without much of a recipe, this ultra simple lunchtime treat suits me well and satisfies my heavenly desires for the day.  Or, for at least a few hours.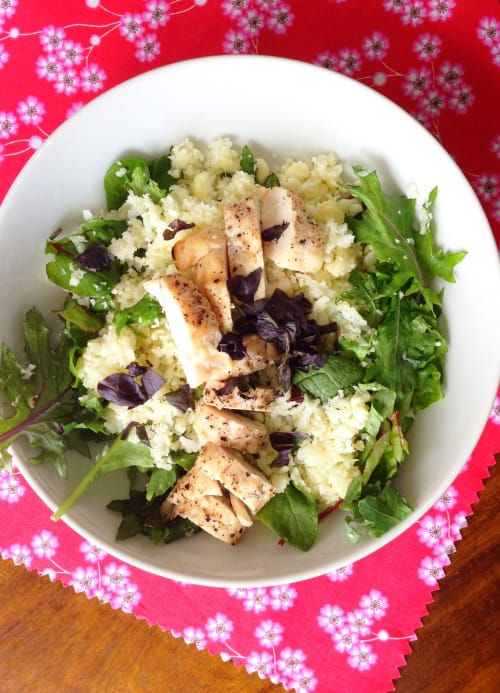 Ingredients
2 c. shredded ("riced") cauliflower
1 c. shredded kale
4-6 oz. grilled chicken breast, sliced
Himalayan sea salt and freshly ground pepper
2 Tbs. Sorrento Orange olive oil
1 Tbs. fresh purple basil, minced
Directions
n a microwave safe bowl, heat the cauliflower rice for 3-4 minutes, until soft.  **Warning, cooked cauliflower is rather stinky.  So, if others are bound to be around, have a delightful candle ready.  You won't smell a thing as you devour the aroma of Sorrento Orange, but not everyone can be so lucky.
While still warm, stir in remaining ingredients to both wilt the kale and thoroughly coat everything in Sorrento Orange deliciousness. Bask in the aroma, the flavor, and the sight.  Yum!