Southwestern Apple Chicken Patties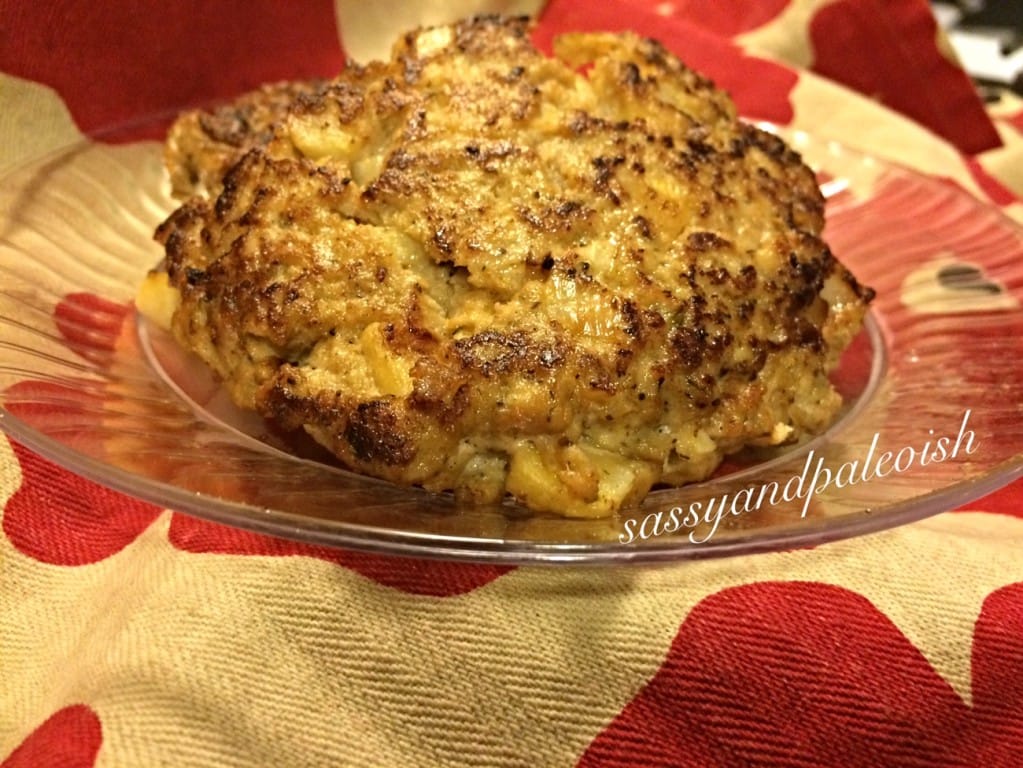 Ingredients
1 lb Ground Chicken
2 Apples-(sweet works best)
1/2 Cup diced Vidalia onion
1/2 Cup Tessemae's Southwestern Ranch
1 Tbl. Fresh chopped garlic
1 tsp. Salt & Pepper
1 tsp. Cayenne Pepper
1 tsp. onion powder
1 tsp. Thyme
1 Tbl. Bacon fat
Directions
Dice your apples and onion to desired size
Mix all your ingredients together ensuring that everything is mixed well.
Pre-heat your oven 350
Heat a frying pan with bacon fat
Form a palm size patty in your hand and place in hot skillet, cook 2-3 minutes on each side. When you flip the patty, press down gently making a perfectly sized patty.
Place each patty on a wire rack which is placed over a cookie sheet lined with parchment paper
Continue to cook in the oven for 12 minutes.