Spice-Rubbed Roasted Turkey Legs
1. Blend all the spices together. Gently lift the skin of the turkey legs and sprinkle a few pinches of spices underneath the skin. Then place the legs in a gallon-sized bag and sprinkle in the remaining spices. Massage the spices into the legs. Allow the dry rub to sit on the turkey legs at least overnight or up to 48 hours before cooking.
2. Preheat oven to 375 degrees F.
3. Line a baking tray with foil for easy cleanup. Remove the turkey legs from the bag and gently pat them with paper towel to wick away any beads of moisture, which will prevent the skin from browning.
4. Place the turkey legs on the tray. Bake 1  to 1 1/2 hours, or until the meat is opaque and the juices run clear, turning at least once, being sure to lift the meat carefully so the skin does not pull away. Rest 5 min before serving.
Note: This spice rub mixture would also be tasty on chicken or fish!
[ingredients]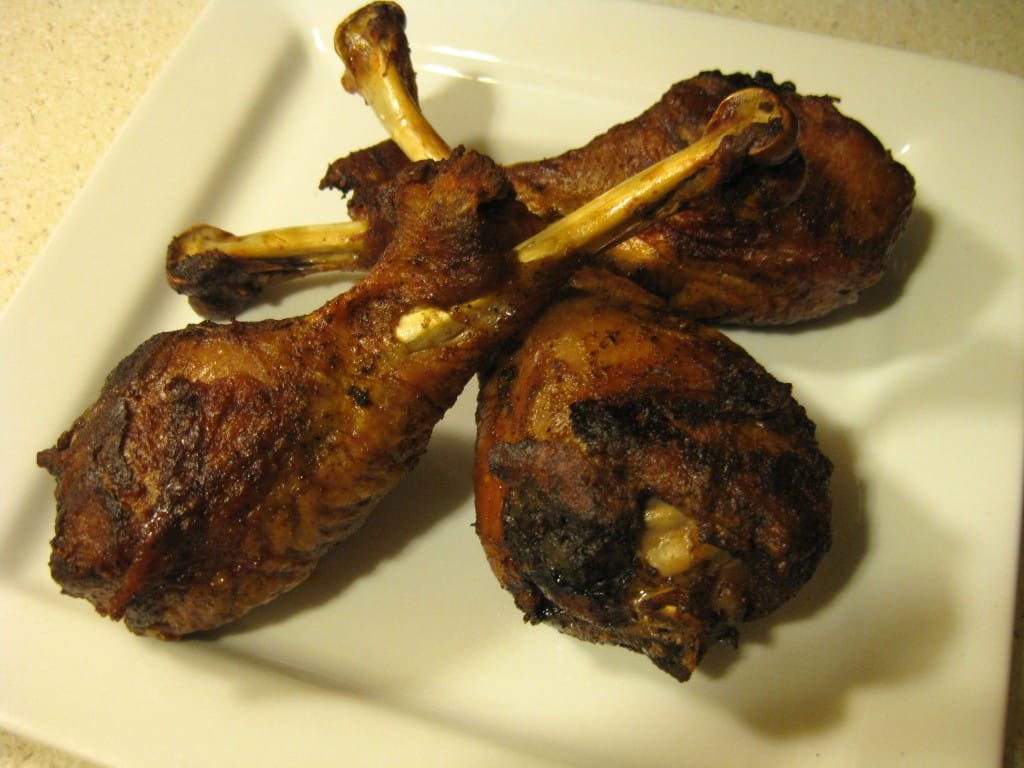 Ingredients
1 tsp paprika
1 tsp ground cumin
1 tsp chili powder
1 tsp ground coriander
1/2 tsp kosher salt
1/2 tsp ground mustard
1/4 tsp black pepper
1/8 tsp white pepper
2 lbs bone-in, skin-on turkey legs (should be 3 or 4 legs)