Spiced Carrot Cake Muffins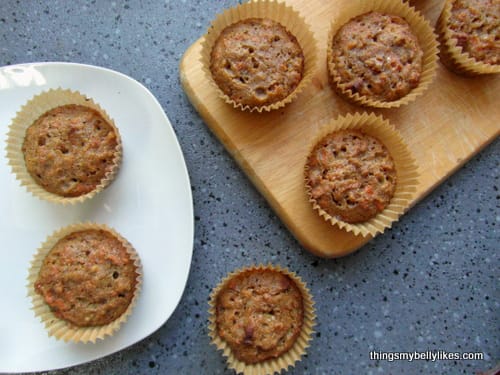 Ingredients
1 cup grated carrot (about 3 small carrots)
3 tbsps coconut flour, sieved
1 tbsp pumpkin pie spice
4 tbsps butter or coconut oil, melted
3 large eggs
1/3 cup chopped walnuts
3 tbsps honey
Directions
Whisk together the eggs, butter and honey.
Stir in the pumpkin pie spice and carrots.
Gently stir in the coconut flour (don't over-stir, a gentle touch is needed with coconut flour) then fold in the walnuts.
Spoon into a muffin tray and bake at 400 for 15-17 minutes until firm. Let cool before removing from tray.