Spicy Italian Sausage, Peppers and Mushrooms
1. Heat coconut oil in a large skillet over Medium High heat.
2. Add onions and garlic, and saute until onions are slightly soft and translucent.
3. Add the turkey sausage and fennel, and saute until meat is browned but not cooked through.
4. Add remaining ingredients, and saute until meat is cooked through and bell peppers are slightly crisp.
5. Empty contents into a colander to drain excess fat, if desired.
6. Serve hot.
*This recipe can be used with ground beef, turkey, chicken, etc. We just used ingredients on hand.
[ingredients]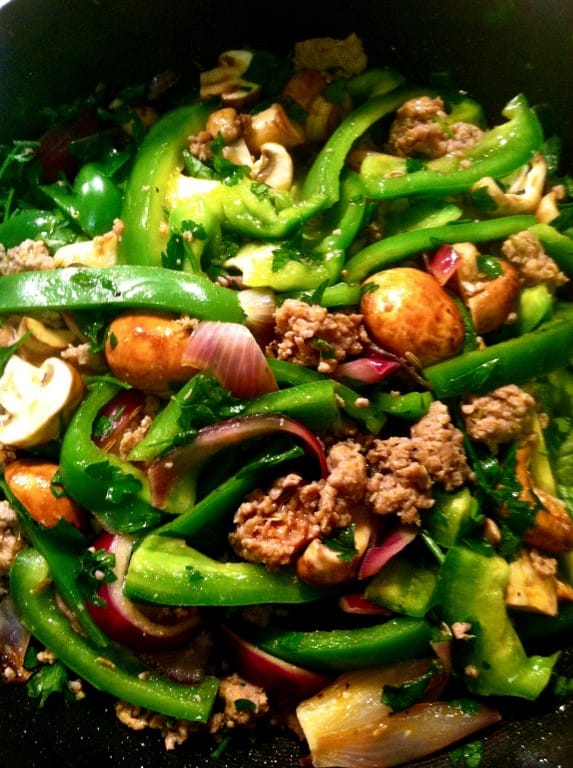 Ingredients
1.5 lbs Spicy Italian Turkey Sausage (ground or links, sliced diagonally)
2 tsp Coconut Oil
1 Red Onion, Chopped
2 Cloves Garlic, Diced
1-2 tsp Fennel Seeds, whole
2 Bell Peppers, Sliced
2 Cups Cremini Mushrooms, Halved
1/2 Cup Fresh Parsley, Chopped
Sea Salt and Pepper to Taste