Spicy Lime Sweet Potato Mash
Peel, cube and boil the sweet potatoes. Since we're going to mash them, we can chop them into a smaller cubes, speeding up the cooking process. Fifteen to twenty minutes should work.
The best way to distribute the spices and zest into the potatoes is via the compound butter method. Compound butter is super simple–so simple I feel a little silly that it's something I only recently started doing.
Take the two tablespoons of butter and add to it the remaining ingredients. Bring together into a paste…a buttery, spicy, savory paste.
When the potatoes are drained, add all of the compound butter and mash. No other ingredients are required. If you'd like to garnish, use a little extra lime zest or a lime slice or two so your guests know what to expect. Cilantro wouldn't be wrong here, but I do appreciate the subtlety and low notes of the ground coriander instead. I feel it allows the brightness of the lime to shine without competition.
One variation that I'd like to experiment with is substituting coconut butter in place of traditional butter. Coconut should meld nicely with this flavor profile. If you elect coconut butter in lieu of the regular stuff, give it a shot and let us all know how it goes!
[ingredients]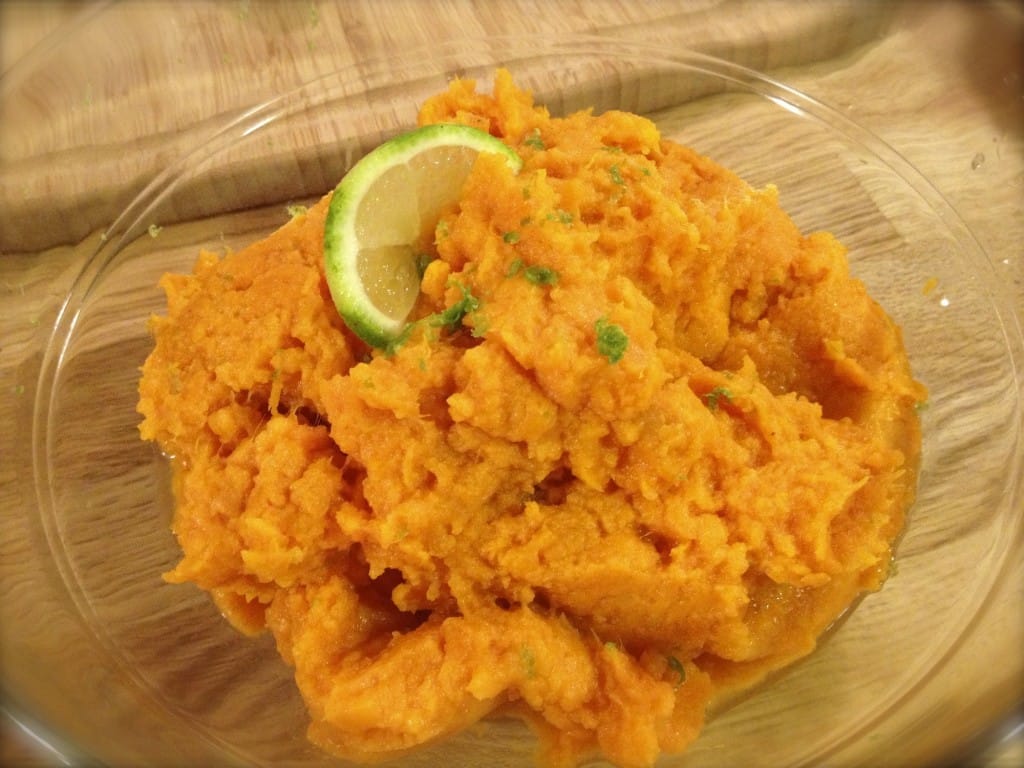 Ingredients
3 Medium sweet potatoes
2 TBSP butter, room temperature (sub coconut oil for non-dairy option)
1 tsp lime zest
1 tsp kosher salt
1/2 tsp ground coriander
1/4 ground cayenne pepper