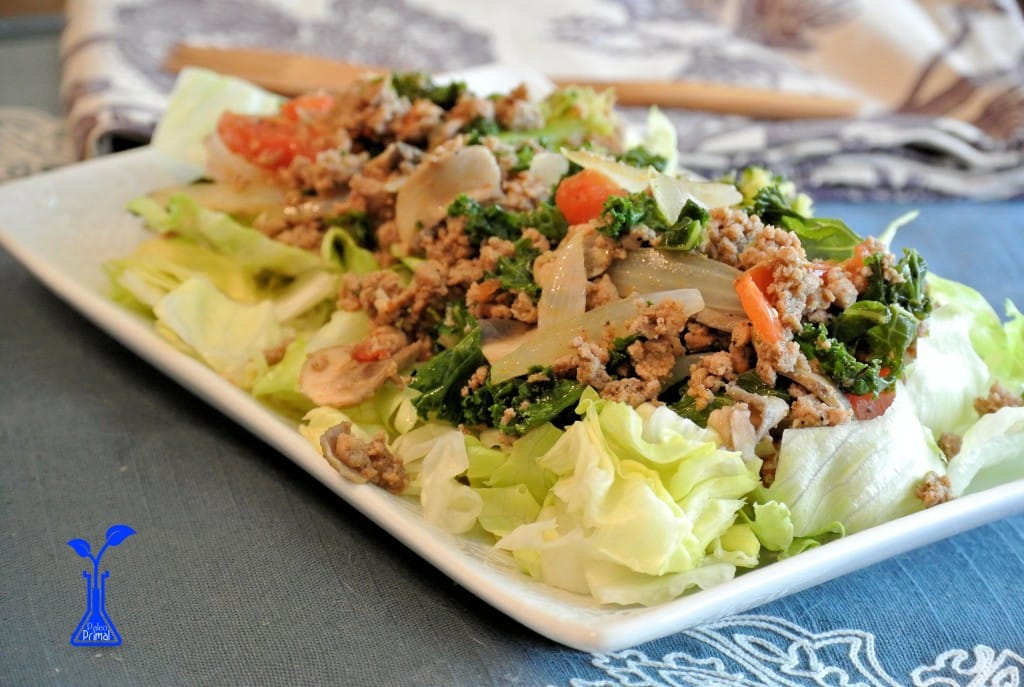 Ingredients
1 pound ground meat
3 garlic cloves (minced)
1 head Ice-burg Lettuce (chopped)
3 Roma tomatoes (roughly sliced)
5-6 large mushrooms (sliced)
5-6 large Kale leaves (chopped)
1 medium onion (sliced)
1 head broccoli (cut into small florets) or about a cup of frozen broccoli florets.
2 tablespoons Garlic Chili Sauce (if you don't have this you can use sriracha)
1 tablespoon Cumin
1 teaspoon Coriander
1/2 teaspoon salt
pepper to taste
oil for pan ( I liked olive oil)
Directions
Heat Cast Iron Dutch Oven over Medium High. Add enough oil to make a 4 inch circle.
Add garlic and garlic chili sauce and stir till you start to smell the spice.
Add Ground meat, Cumin, Coriander, Salt and pepper. Cook meat till done.
Add Broccoli, Tomatoes, and Mushrooms and cook till the mushrooms are just cooked down.
Add Onion and Kale. Cook till the onions are to your liking and the kale is just cooked down but still a bit crispy.
Place a bit of the cooked meat over the lettuce in a bowl, using some of the broth in the bottom of the pan as a dressing.