Strawberry Salad with Orange Balsamic Dressing and Pecans
Enjoy the delightful play between sweet, tangy, and zesty in this fresh, light, and extremely tasty salad.
Original recipe here.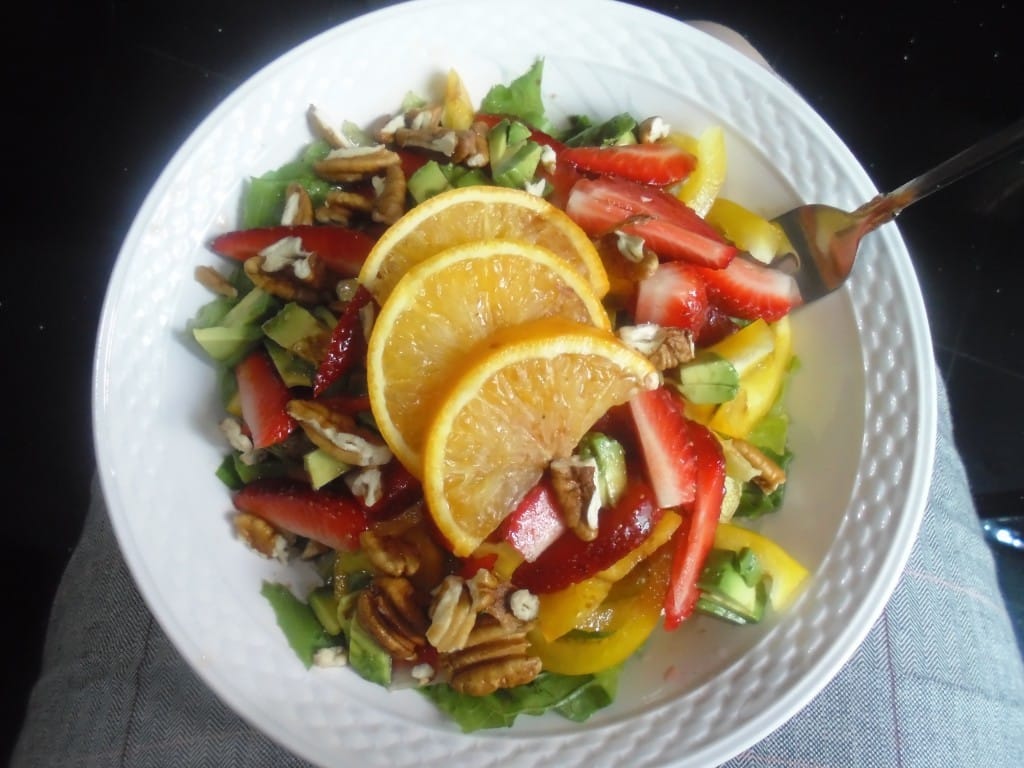 Ingredients
1 cup greens, torn (if necessary)
1 yellow capsicum, sliced finely
12 strawberries, sliced
1 handful pecans, chopped or crushed
1/2 avocado, chopped (optional)
Dressing:
1 tbsp coconut oil
1 tbsp balsamic vinegar
Juice of one orange
pinch of sea salt
Directions
Prepare all salad ingredients and divide between two bowls .
Mix together the dressing ingredients and pour over salads.
Eat alone, or add grilled chicken for extra protein.