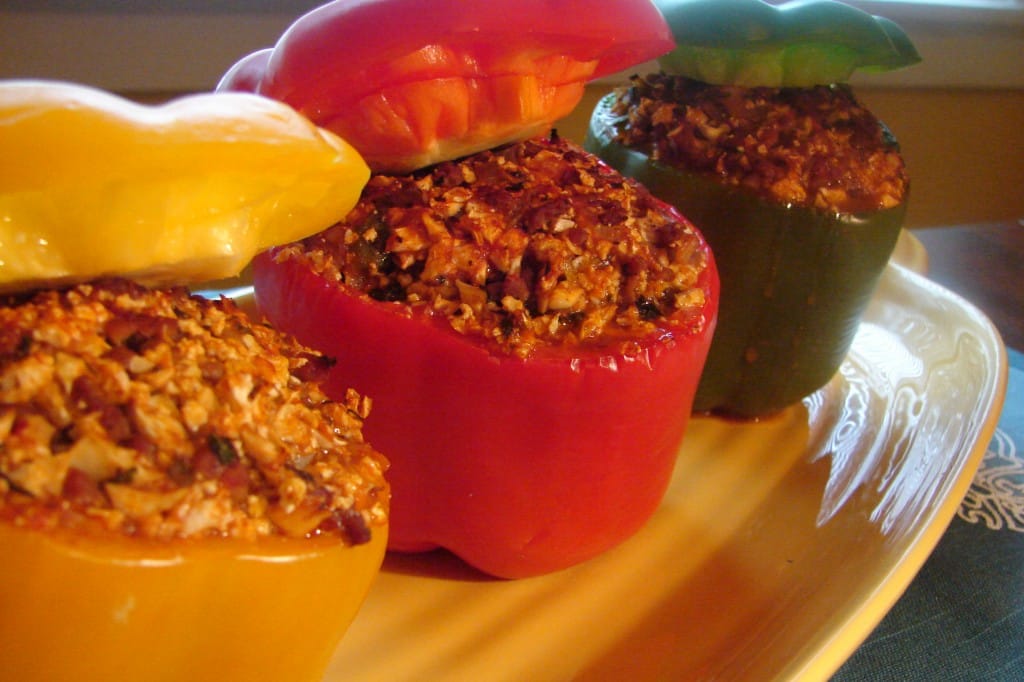 Ingredients
6 medium colored pepper
1 lb ground beef or pork or mixed
2 c cauliflower, riced
8 oz tomato sauce
1/2 c onions, red, chopped
1/2 c green pepper, finely chopped
2 tbsp coconut oil
2 tbsp garlic, minced; 1/4 c parsley, finely chopped
1 tsp salt; 1/2 tsp pepper flakes; 1/2 tsp pepper; 1/4 tsp cayenne pepper
Directions
Pre-heat oven to 350 degrees.
Blanch peppers by boiling in water for 1 minute. Heat oil till hot, add onions, bell pepper, and garlic till onions are translucent.
In a bowl add meat, parsley, salt, pepper, pepper flakes, cayenne pepper, tomato sauce and cooked onions, bell pepper, and garlic...Mix well.
Add rice cauliflower slowly till right before mixture becomes un-sticky. Stuff peppers with meat mixture.
Add peppers without tops to oven for 20 minutes and then add the tops of the peppers for the rest of the 20 minutes or until meat is cooked through.