Sugar-Free Hot Chocolate Mix
In a coffee grinder, pulse erythritol granules until powdered. Let settle. In a pint jar with lid, combine cocoa, powdered erythritol, stevia and salt. Mix with a spoon. Store sealed in cupboard.
The combined sweeteners is the equivalent sweetness of 1 cup of sugar. You can substitute the erythritol with 1/2 c. Swerve or 1/2 c. xylitol.
To make hot chocolate, combine 2 Tbsp. of mix with 8 oz. of your favorite non-dairy alternative milk, I prefer almond milk.
Per Serving 25 calories, 1 g fat, 4 g carbs, 2 g fiber, 2 g NET CARBS, 1 g protein
Recipe makes 13 servings.
[ingredients]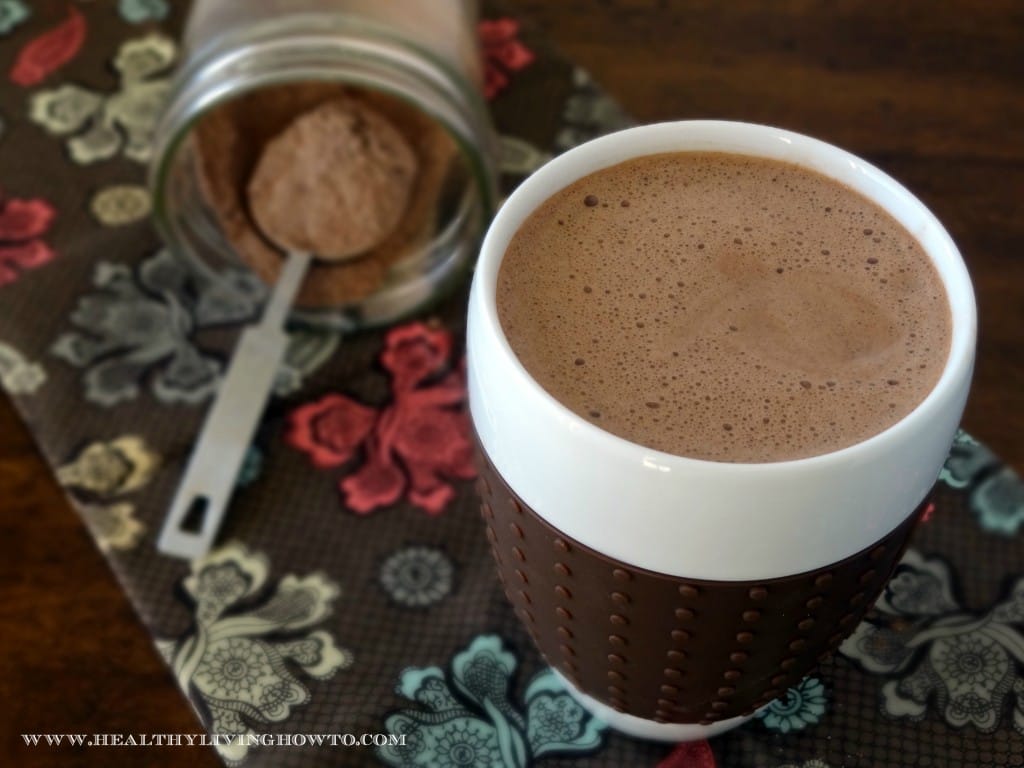 Ingredients
1 c. Equal Exchange Organic & Fairly-Traded Cocoa Powder
1/2 c. + 2 Tbsp. + 2 tsp. Smart Sweet Non-GMO Erythritol Granules
1/4 tsp. + 1/8 tsp. NuNaturals NuStevia Pure White Stevia Extract
1 tsp. Celtic Sea Salt