Sugar-Free Pumpkin Spice Syrup & Bulletproof Latte
Directions of Sugar-Free Pumpkin Spice Syrup:
1. In saucepan over medium heat, dissolve erythritol in water.
2. Whisk in pumpkin and spices then drop in cinnamon sticks and simmer for 10 minutes.
3. Remove from heat, take out cinnamon sticks and whisk in stevia.
4. If using xanthan gum, sloooooowly whisk it in now.
5. Pour in heat-proof glass jar.
6. Once cool, cover and store in refrigerator.
Recipe Notes:
If you are using this syrup only for flavoring coffee or tea, the xanthan gum is not necessary. If using the syrup for coffee/tea AND to drizzle over grain-free pancakes, then go ahead and thicken the syrup with the xanthan gum.
Pumpkin Spice \"Bulletproof\" Latte
Ingredients:
8 oz. French Press Coffee
2 tsp. Ghee or Organic Unsalted Butter
1 tsp. Nutiva Extra-Virgin Organic Coconut Oil
2 Tbsp. Pumpkin Spice Syrup
Directions:
1. Add all ingredients to high-powered blender.
2. Whiz on high for 15 seconds or until frothy.
3. Enjoy!
[ingredients]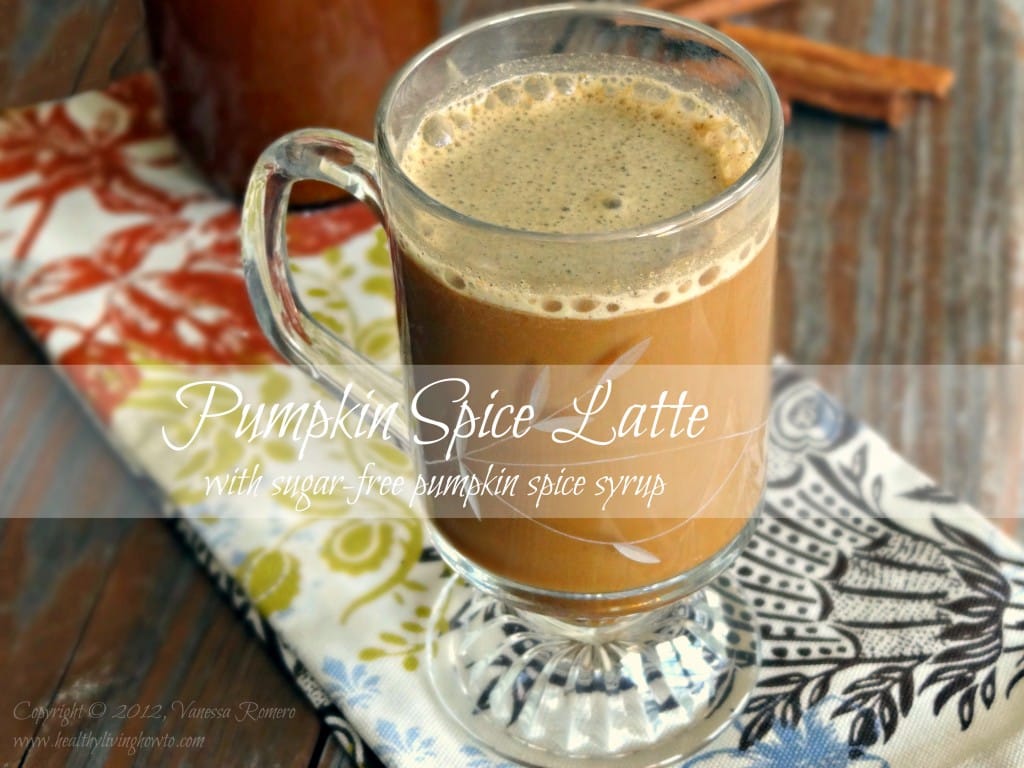 Ingredients
1 1/2 c. Filtered Water
1/4 c. + 2 Tbsp. Smart Sweet Non-GMO Erythritol Granules (or other paleo sweetener of choice)
1/4 c. Organic Pumpkin Puree
1/2 tsp. Ground Nutmeg
1/4 tsp. Ground Cloves
1/4 tsp. Ground Ginger
4 Cinnamon Sticks
1/4 tsp. NuNaturals Pure White Stevia Extract Powder (or other paleo sweetener of choice)
1/2 tsp. Bob's Red Mill Xanthan Gum (see recipe notes)
For BP Latte: coffee, ghee, coconut oil, pumpkin spice syrup