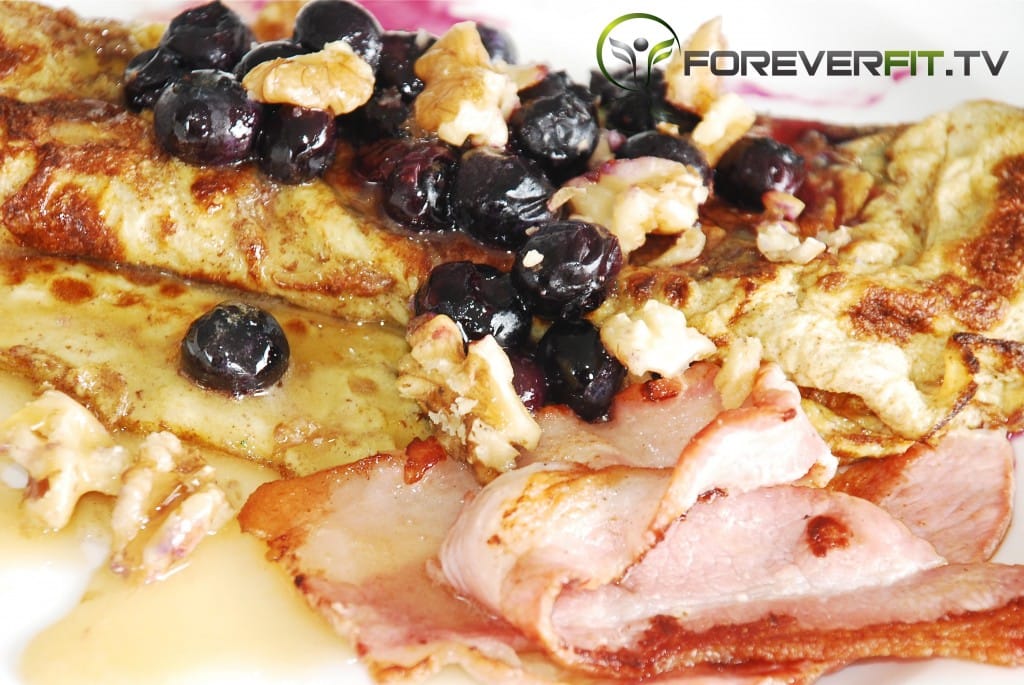 Ingredients
2 eggs
1 tablespoon coconut cream
1/4 teaspoon cinnamon
1/4 teaspoon vanilla extract
Directions
Mix the egg mixture together well with a whisk or blender
Heat pan and add a little oil to the bottom if not seasoned already.
When pan is hot add mixture, leave until cooked and browned, then flip, just like a pancake.
Serve with hot honey, blue berries, crushed walnuts and BACON!!!! YUM!!!!