Super Fluffy Coconut Vanilla Protein Pancakes
**You can use any kind of protein you want (I prefer whey), but just add another 1/4 cup of almond or coconut milk if you use casein or rice protein or any kind that tends to get super thick.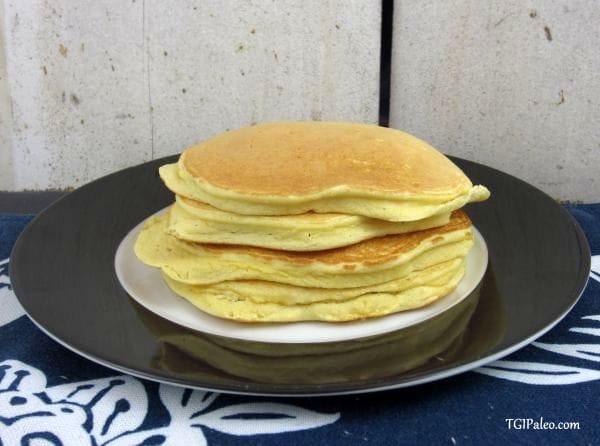 Ingredients
3 T coconut flour
1/4 t baking powder
1 scoop vanilla protein (I use whey, but any kind will do...see note**)
3 eggs
¼-1/2 c almond or coconut milk
Directions
Whisk all the ingredients together until no lumps remain.
Heat a skillet or griddle to medium heat and add some coconut oil
Drop the batter by ⅓-cup fulls onto the skillet.
Cook for about 2-ish mins per side, until golden, then flip. Bon appetit!