Super Speedy Weeknight Shrimp & Broccoli
Preheat the oven to 425F while you chop broccoli, toss it in oil and spices and lay it out on a foil-lined baking sheet.
Put the broccoli in the oven while you prepare the shrimp in the same way (make sure they're clean and dry first).
After the broccoli has been in the oven for 15 minutes, move the broccoli to the edges of the pan and lay the shrimp out in the middle.
Broil the shrimp for 2 minutes each side (less if smaller than jumbo shrimp).
Squeeze the juice of half a lime over the tray, plate and serve!
[ingredients]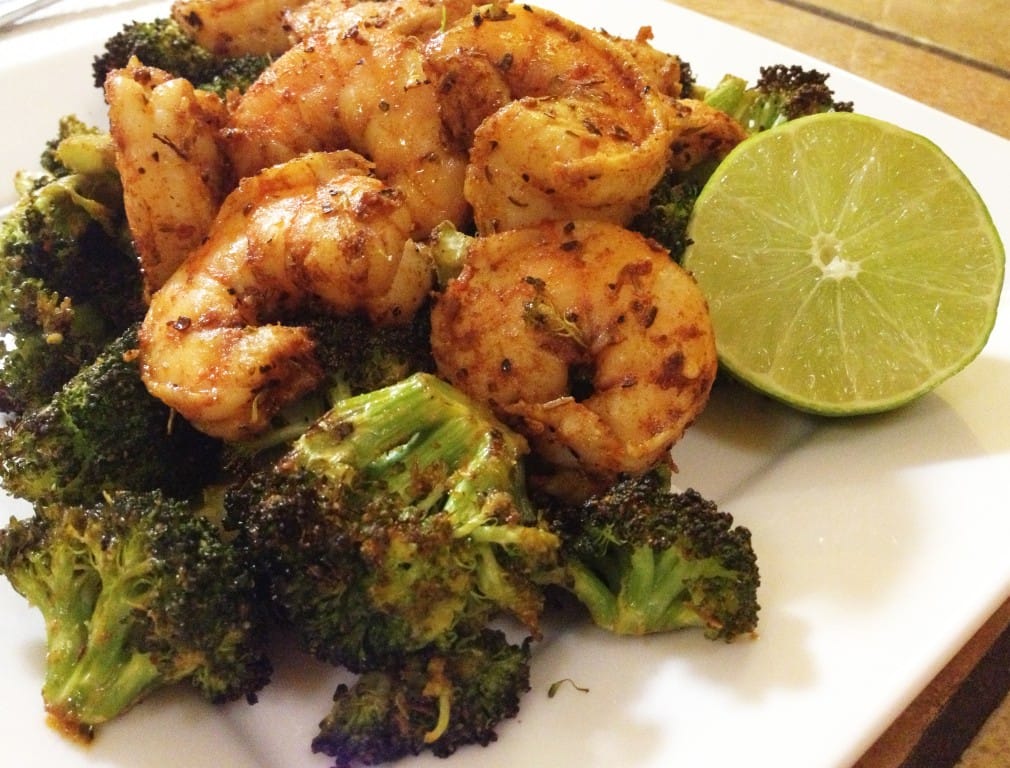 Ingredients
1 lb broccoli, broken into florets
1 lb shrimp, cleaned and deveined
Cajun or other spices, plus oil to taste
Juice of half a lime