Surprising Citrus and Cilantro Salsa
As I've been noshing on and enjoying the spectacular flavors of fresh cilantro, combined with my love affair with olives, I've been dreaming up creative ways to combine the two in a new and interesting way.
 And, as spring and summer are on my mind, citrus and the bright orange reminder of warmth ~ fresh navel oranges ~ is simply a natural draw.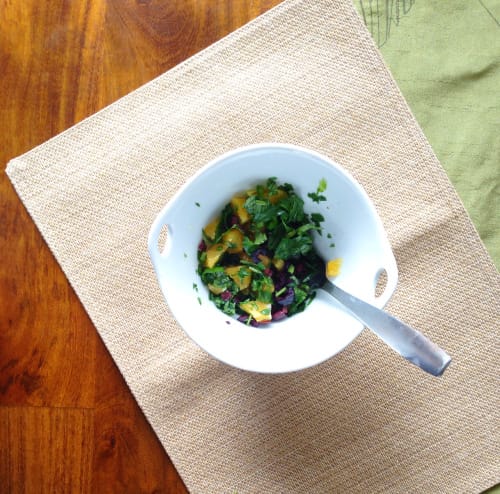 Ingredients
2 large navel oranges
2 large jalapeno peppers
12 Kalamata olives, finely chopped
1/4 c. fresh cilantro, finely chopped
1 Tbs. apple cider vinegar
2 tsp. extra virgin olive oil
sea salt to taste
Directions
Using a very sharp knife, carefully remove the peel and pith from the two oranges, and chop into rough sections.  Combine remaining ingredients and allow to marinate overnight.