Sweet and Spicy Butternut Salad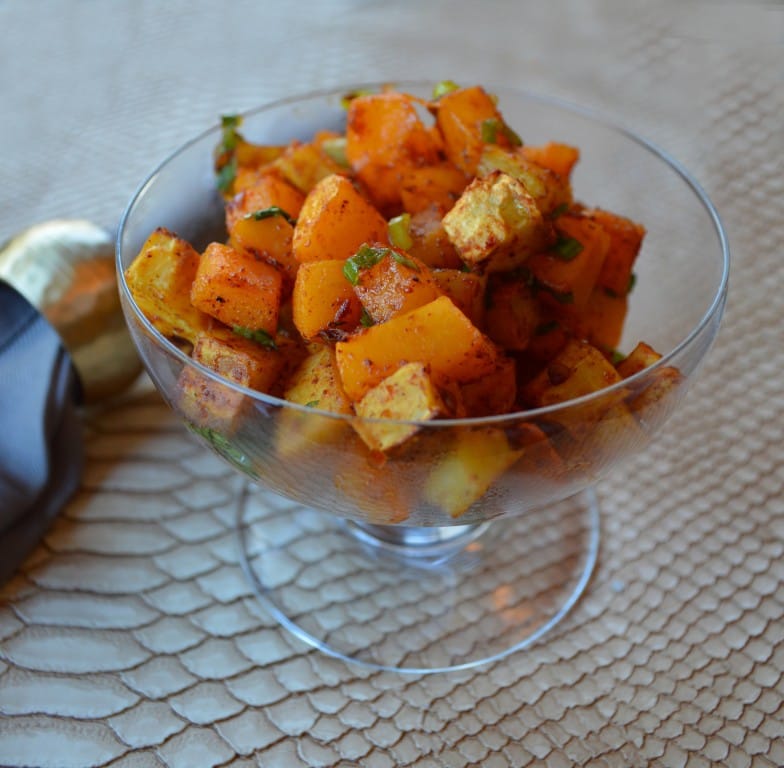 Ingredients
1 large butternut squash, peeled and cubed
avocado oil in a misto
sea salt and pepper
1/2 cup frozen cranberries
3 tablespoons honey
1/4 cup orange juice
2 chipotle peppers in abodo sauce
2 green onions, finely sliced
3 tablespoons cilantro chopped
Directions
Preheat the oven to 425. Line a baking sheet with foil and coat it with avocado oil. Spread the cubed butternut squash into a single layer and sprinkle with sea salt and pepper. Bake for 15 minutes, toss and bake an additional 5-10 minutes until the squash is browned and tender.
In a sauce pan over medium high heat, combine teh cranberries, honey and orange juice. Simmer for 10 minutes stirring occasionally. Add the sauce to a blender along with 2 chipotle peppers. Blend on high until smooth.
Place the cooked squash in large bowl. Add a few spoonfuls of sauce as well as the green onion and cilantro. Stir the mixture and taste it. Add additional sauce or salt in pepper if desired.