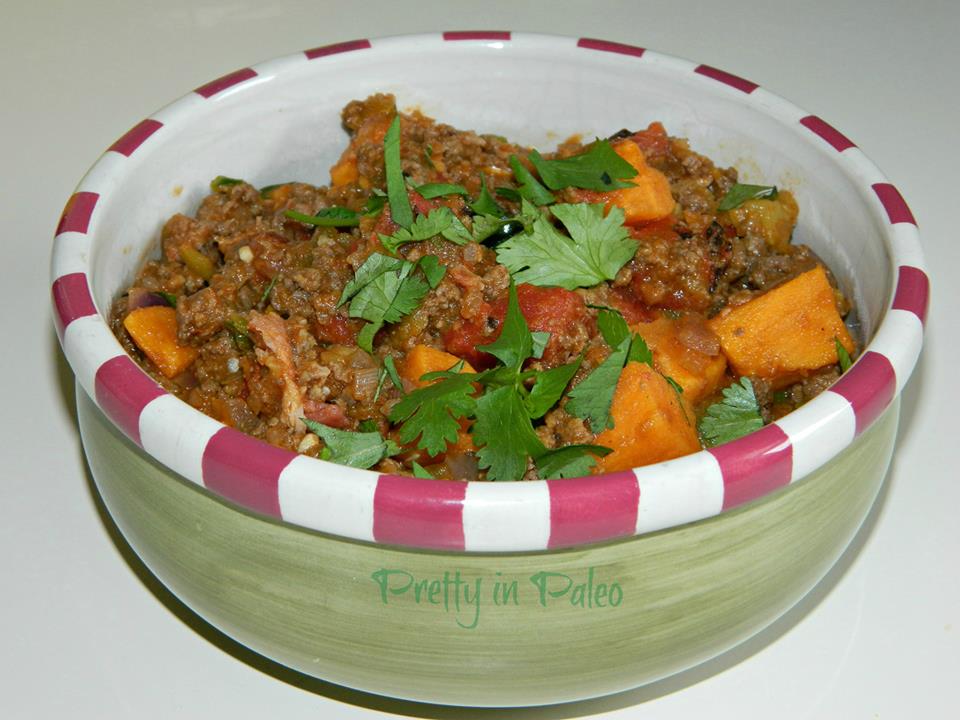 Ingredients
3 lb ground buffalo
1 lb Bacon...cooked and crumbled
2 lg sweet potatoes...peeled and cut into 1/2 inch pieces
1 lg red onion...diced
5 garlic cloves...minced
2 jalapeno...seeded and diced (leave seeds for added heat)
2 4 oz cans of diced green chilies
15 oz can of tomato sauce
2 14.5 oz can fire roasted diced tomatoes
3 tbsp cumin
1 tsp paprika
2 tsp white pepper
2 tbsp chili powder
1 tsp cayenne
fresh chopped cilantro
Directions
Cook bacon until crisp...save grease.
Brown bison in a large pot. Once cooked place colander over large bowl and strain...saving any juices from meat. Set meat aside and return drippings to pot.
Add bacon grease and sweet potatoes to pot and cook for 5 minutes stirring often.
Add onion and continue cooking about 5 minutes or until sweet potatoes are tender.
Add the garlic...jalapeno...and green chilies. Cook for another 5 minutes.
Next add remaining ingredients except for cilantro. Simmer for 10-15 minutes or just enough for flavors to mingle. Top with Cilantro before serving.