This recipe makes a delicious sweet Paleo BBQ sauce. It's easy to make and can be prepared in advance, and has all the potential to make your BBQ party a success.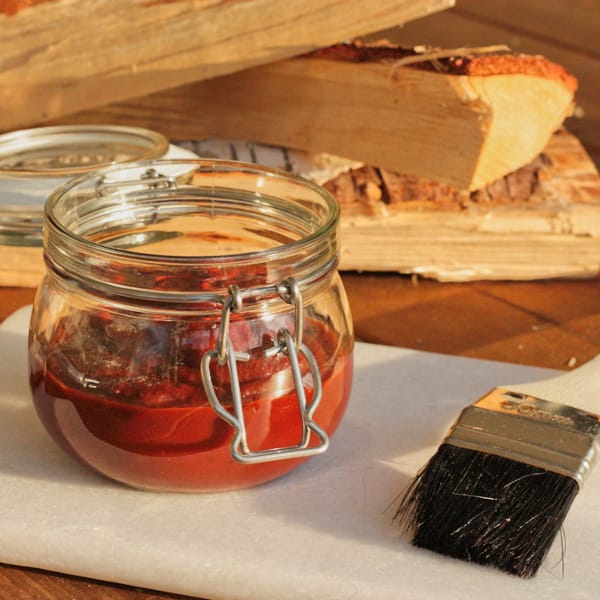 Ingredients
1/2 cup (1.25 dl) water
1/2 cup (1.25 dl) apple sauce (unsweetened)
1/2 cup (1.25 dl) tomato paste
1/3 (0.75 dl) maple syrup
2 tablespoons balsamic vinegar
1 teaspoon liquid smoke
1 teaspoon yellow mustard
1 teaspoon onion powder
1 teaspoon cacao powder
Directions
Mix all ingredients in a sauce pan.
Let simmer over low heat for about 30 minutes while stirring occasionally. (I recommend placing a fine mesh strainer over the pot as a splatter shield.)
Pour the sauce over into a jar and let it cool off, then store in the fridge.