These brownies have a light texture and a wonderful dark chocolate taste.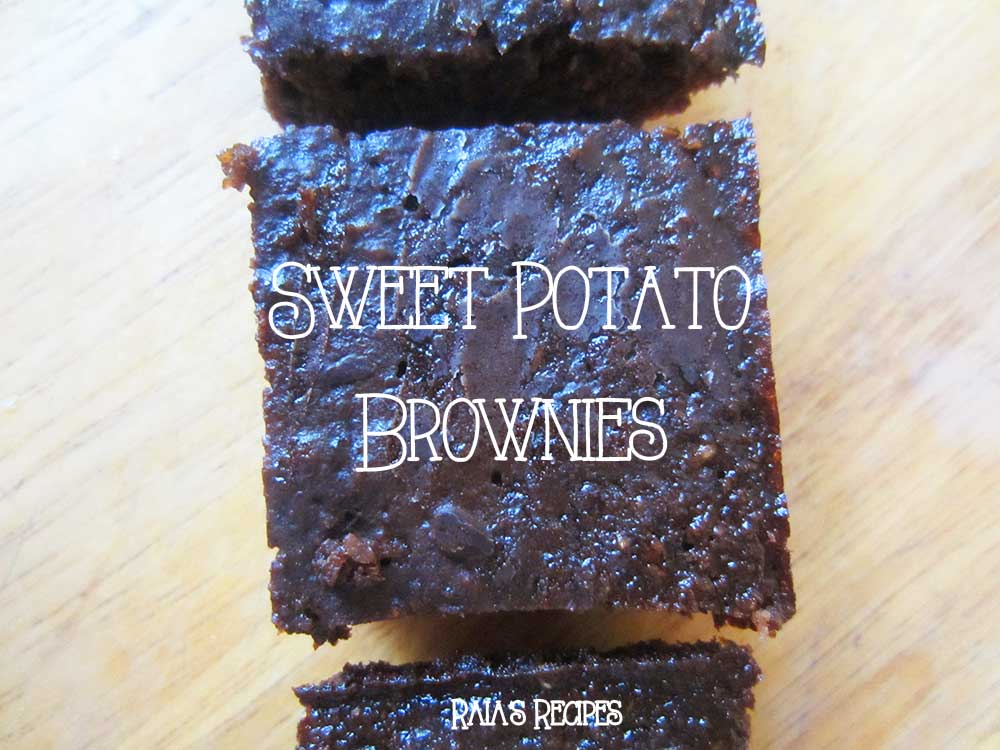 Ingredients
1 large raw sweet potato
4 pastured eggs
2 t. vanilla
1/2 c. honey
1/2 c. unsweetened applesauce
2 t. baking soda
1 1/2 t. cream of tartar
1/2 c. cocoa powder
1/4 c. coconut flour
Directions
Preheat oven to 370 and grease a 9x13 inch baking dish.
Peel and grate the sweet potato, then combine it with the eggs, vanilla, honey, and applesauce.
Stir in everything else and pour into prepared dish.
Bake for 25-30 minutes and let cool for at least 10 minutes before cutting into squares.