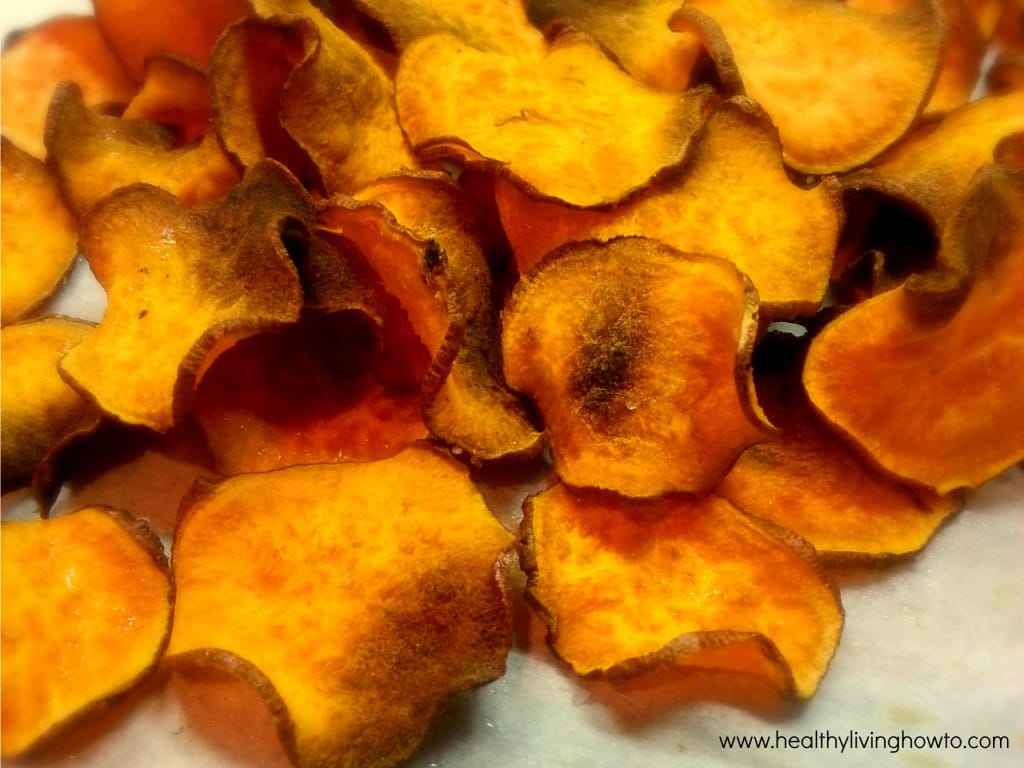 Ingredients
Sweet Potato
Celtic Sea Salt
Oil of choice
Directions
Preheat oven to 375 degrees F.
Using a mandoline slicer, uniformly and thinly slice sweet potato.
Line baking sheet with unbleached parchment paper or silicone baking mat.
Evenly line up sweet potato chips on baking sheet and lightly spray oil with Misto sprayer.
Bake for 6 minutes, remove from oven, flip, spray, salt and return to oven for 6 more minutes.
Chips are done when edges curl and start to turn brown.
Let cool to crisp up even further.