Crispy sweet potatoes are the perfect breakfast side. Top with fried eggs, sliced breakfast sausage and sliced avocado for a great morning meal!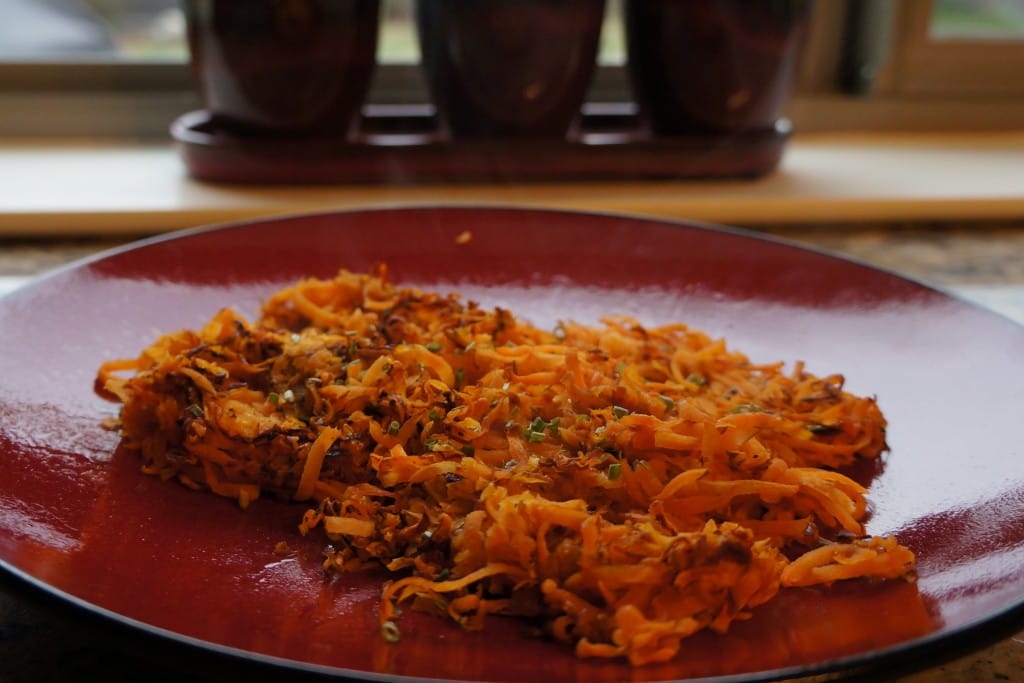 Ingredients
1 large sweet potato (shredded)
Coconut oil
Garlic powder
Dried chives
Salt and pepper
Fried eggs
Breakfast sausage (cooked and sliced)
Avocado (sliced)
Directions
Heat a medium sized skillet over medium heat. Add coconut oil.
Add shredded sweet potatoes in one layer. Sprinkle with salt, pepper, garlic powder and chives. Let cook about 5 minutes until bottom is starting to get browned. Be sure to watch depending on how crispy you like your hash browns.
Cut the hash browns into four pieces to make flipping easier. Flip each piece over and cook another 5 minutes or until it reaches your desired crispness. Serve topped with fried eggs, sliced breakfast sausage and avocado.