Brown sausage until cooked, then, on medium heat, add coconut oil and potatoes.
Sauté about 10 minutes.
Add peppers, onion, and garlic
Sauté until potatoes are cooked and veggies are browned.
**You can use any color bell peppers. I have also found that everything cooks a little faster than what the instructions state. I just keep an eye on it.
Top with poached or fried eggs.
[ingredients]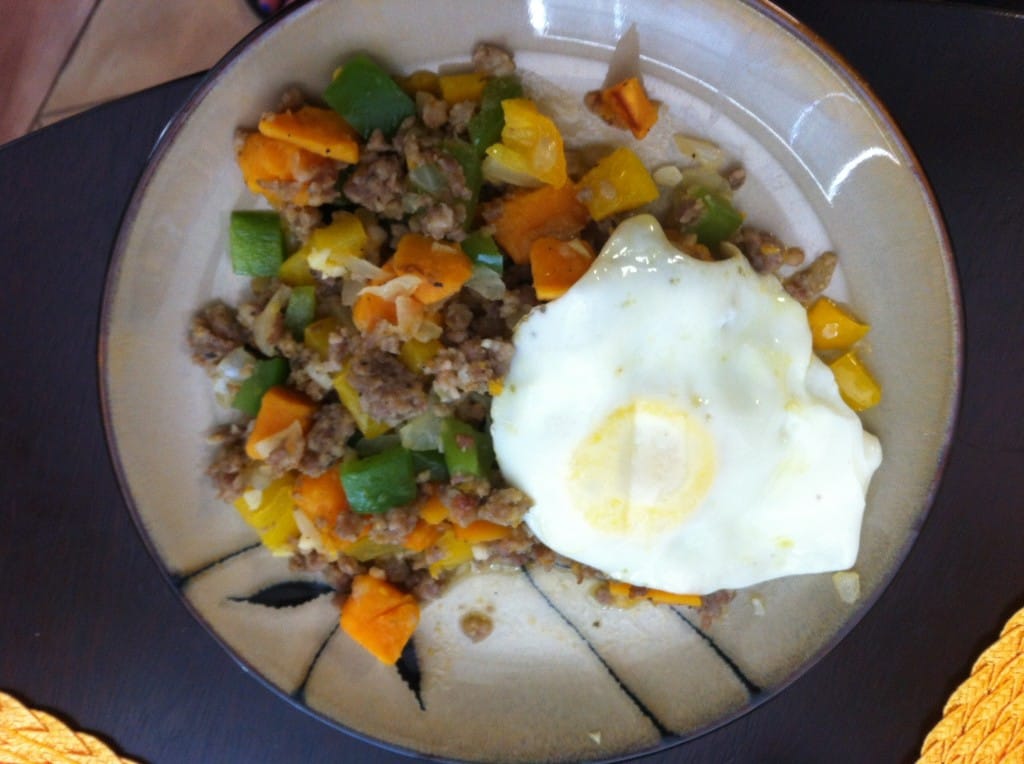 Ingredients
1 lb sausage/ turkey sausage
1 large sweet potato (diced)
1/2 green bell pepper (diced)
1/2 red bell pepper (diced)
1/2 medium onion
2 tbsp coconut oil
3 cloves garlic (minced)
Salt and pepper
1-2 eggs/serving