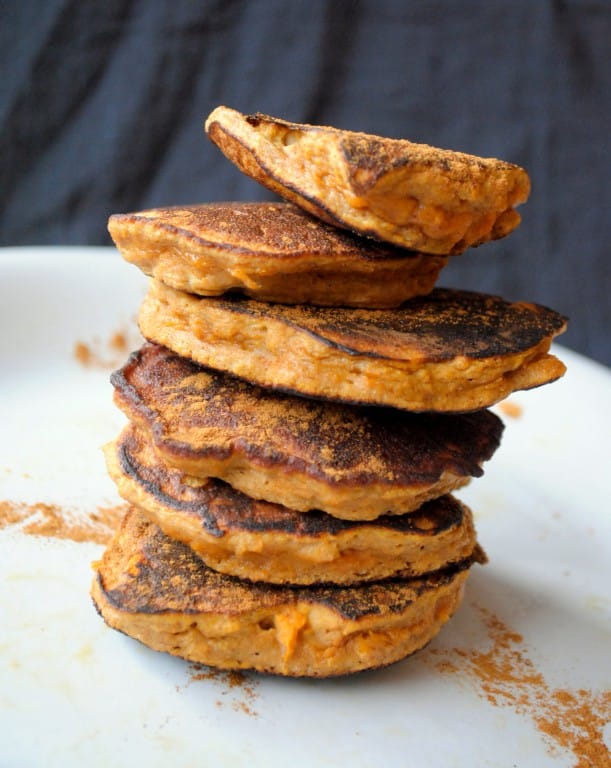 Ingredients
½ c mashed sweet potato (measure after mashing)
3 eggs
1 tbsp coconut flour
1 tsp cinnamon
¼ tsp baking soda
¼ tsp vanilla
coconut oil
cinnamon to sprinkle on top
Directions
Mash the sweet potato, and then whisk thoroughly with the eggs. Stir in the remaining ingredients, except the coconut oil and cinnamon sprinkle.
Mix until incorporated.
Heat a frying pan over medium heat, melt the coconut oil, and spoon roughly ¼ c batter onto the pan. Let cook until you see bubbles forming and the pancake is firm enough to flip. Flip. cook for another minute or so, watching carefully.
Serve with a sprinkle of cinnamon, or a splash of maple syrup for a real treat!