Sweet Sriracha Dynamite Chicken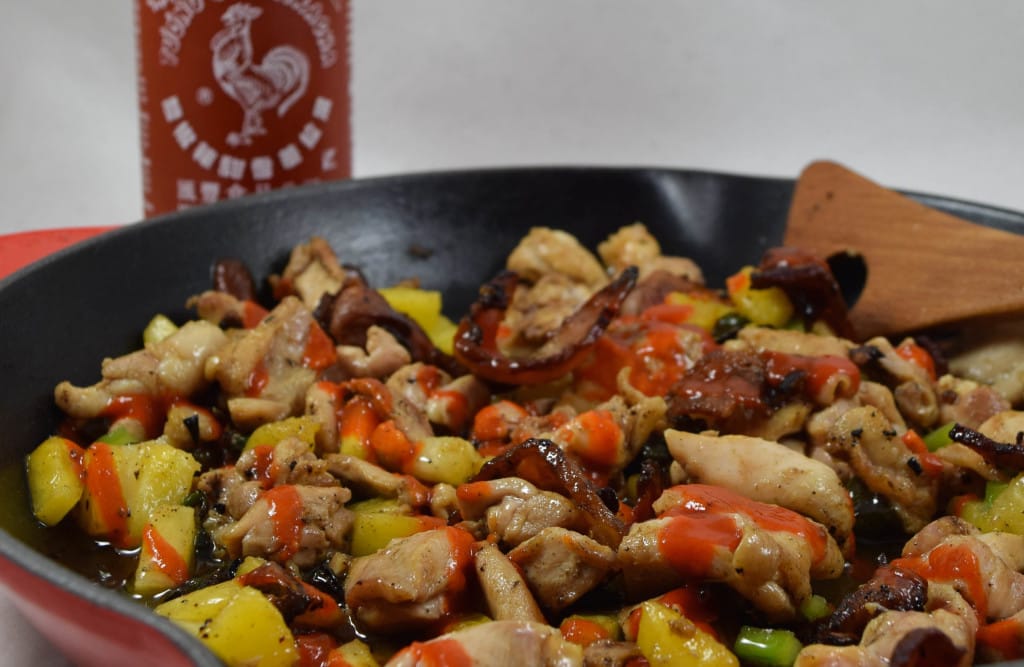 Ingredients
1 lb skinless chicken breast, cut into chunks
4 thick slices bacon, cut into lardons
1-2 T coconut oil
3 cloves garlic, minced
4 jalapeno peppers, chopped
1 c pineapple chunks (if using canned, make sure to drain any liquid)
2-3 T apple cider vinegar
Sriracha (as much as you want!)
Salt to taste
Directions
Over medium high heat, cook the bacon until crisp. Remove from the skillet and set aside, leaving the drippings behind.
Add the 1-2 T coconut oil to the pan and add the garlic and jalapenos.
Once the garlic is browned, turn heat down to medium and add the chicken.
When the chicken pieces are about cooked through, add the pineapple and vinegar. Toss everything to coat.
Add a few squirts of sriracha, tossing everything to coat.
Turn heat to medium low, cover, and simmer for 10-15 minutes.
Devour!