Sweet Yellow Broccoli Hash
Cube your sweet potato. Put cubed pieces in water to boil over medium heat.
Cut broccoli into similar sized pieces and steam. I steamed mine in a stainless steel vegetable steamer in a pot filled with a little bit of water. I put it on the stove-top over medium heat and covered it.
Cut yellow squash into cubes. Melt a couple tablespoons of coconut oil in a large skillet over medium heat. Add cubed yellow squash and pan fry.
Add the salt, pepper and spice(s) of choice to the yellow squash. I used Hobo Fish Spice from Eat My Fish Bullfrog Fish Farm. It can be found here: http://www.eatmyfish.com/e-store.html
When the sweet potatoes are soft, drain and add to the yellow squash. When the broccoli is soft add that to the yellow squash and sweet potatoes. These should all be done about the same time. If you are cooking by yourself, just turn the heat down until you get get to everything.
Add a little more salt, pepper and spice(s) to the frying pan and mix well. When all of the spices and vegetables are mixed together they're ready to eat.
Serve as a side dish or as a whole meal. Add bacon, chicken or another meat if you desire.
[ingredients]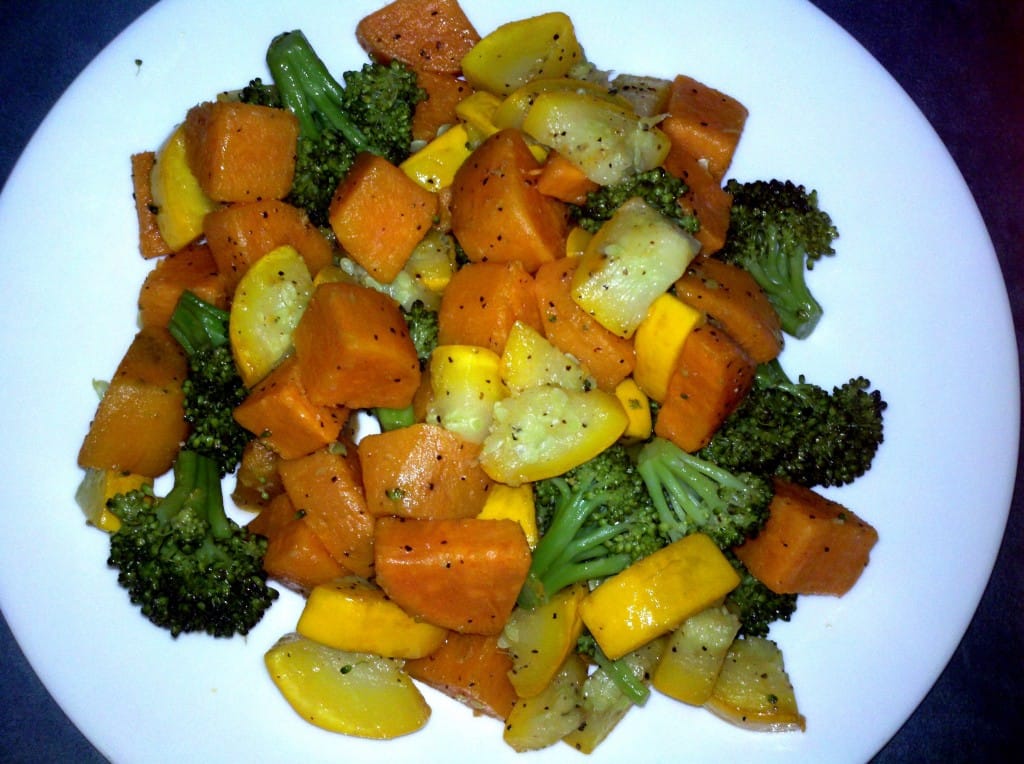 Ingredients
1 Sweet Potato
1 Yellow Squash
1 Head of Broccoli
Sea Salt
Ground Black Pepper
Choice of Spice(s)