1. Preheat oven to 350 degrees.
2. Mix diced jalapeno and onion, garlic, cumin, oregano, chili powder, salt & pepper in large bowl.
3. Add egg and ground beef to dry mixture and combine.
4. Roll the meatballs into balls and line on baking sheet.
5. Bake for 20 min. If you like them crispy, put them under the broiler for the last 2 min.
Enjoy!
[ingredients]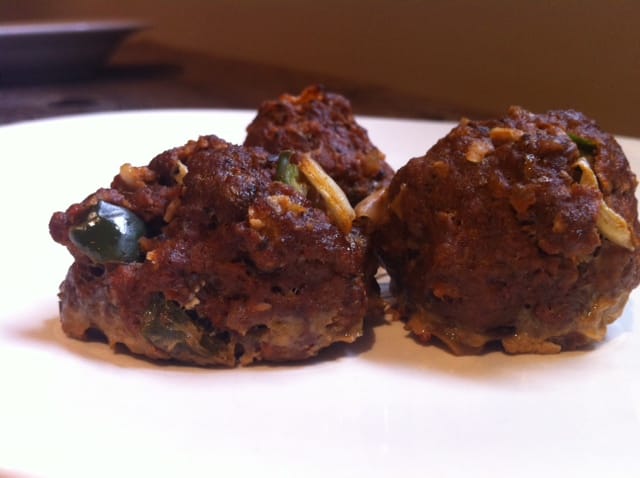 Ingredients
1lb ground beef, 1 egg
1/2 onion diced
1/3 cup tomato paste
1 jalapeno, seeded & diced
2 cloves garlic, minced
1 1/2 tsp cumin
2 tsp oregano
1tbsp chili powder
1 tsp sea salt
1/2 tsp ground black pepper