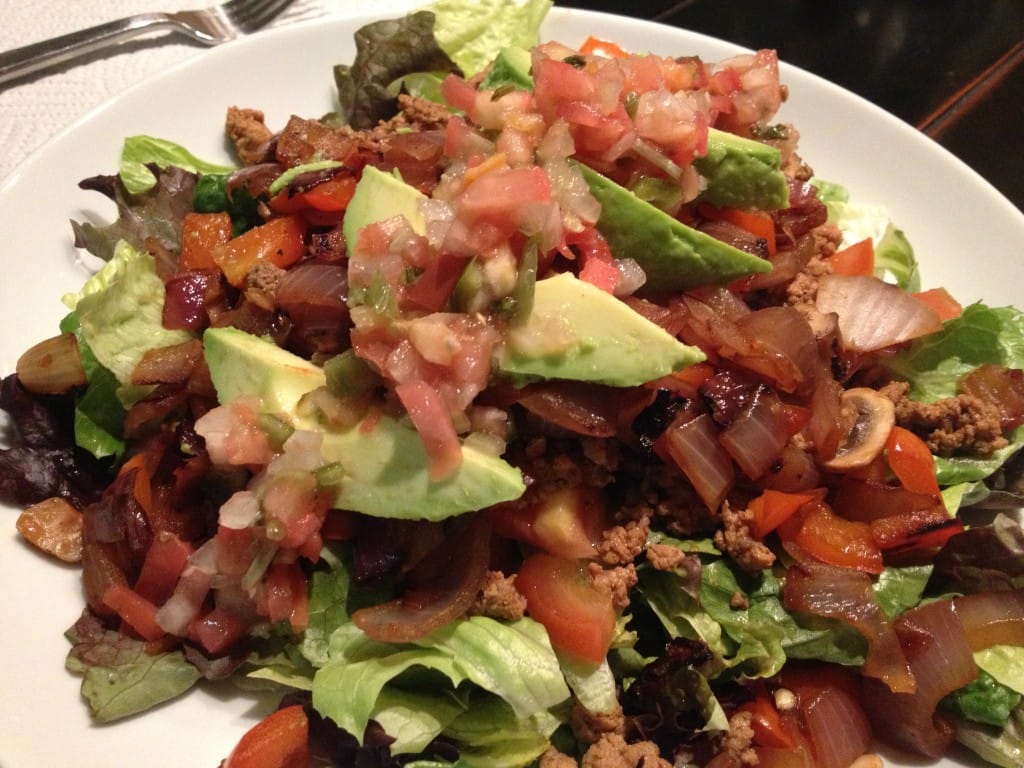 Ingredients
1 pound ground turkey
chili powder, cumin, paprika, oregano, freshly ground black pepper and sea salt
1 red onion, diced
couple handfuls of romaine lettuce
1 red pepper, diced
1 ripe avocado
homemade salsa (or favorite salsa of choice)
1/4 cup water
dash of olive oil
1 tomato, diced
Directions
Place your ground turkey in a medium sized skillet and cook on medium-high until browned. Add all seasonings to taste.
Add 1/4 cup of water, turn down the temperature and let simmer for about 5 minutes. Dice your red onion and red pepper and place into a skillet with a little olive oil and saute until onions are translucent and red pepper is a little soft.
Assemble your salad: First add the lettuce, then taco turkey, tomato. red peppers and onions, sliced avocado and salsa.