Mix all ingredients together. (except Coconut Oil)
Heat coconut oil in skillet.
Remove your skillet from the heat source while you add some of your mix to the skillet. This way you will have time to spread it all out before it cooks. It cooks pretty fast. With your spoon work batter around to form your tortilla shaped bread.
Cook just like you would a pancake.
Your flat bread may be a bit stiff when you first remove them from the skillet and you will think no way is it going to be flexible and bend. After they have cooled a bit, they become more pliable and hold beautifully. Great for soft tacos and fajitas.
* I found a small 6 inch ceramic skillet to make my flatbread so that each flatbread turns out to the perfect size.
[ingredients]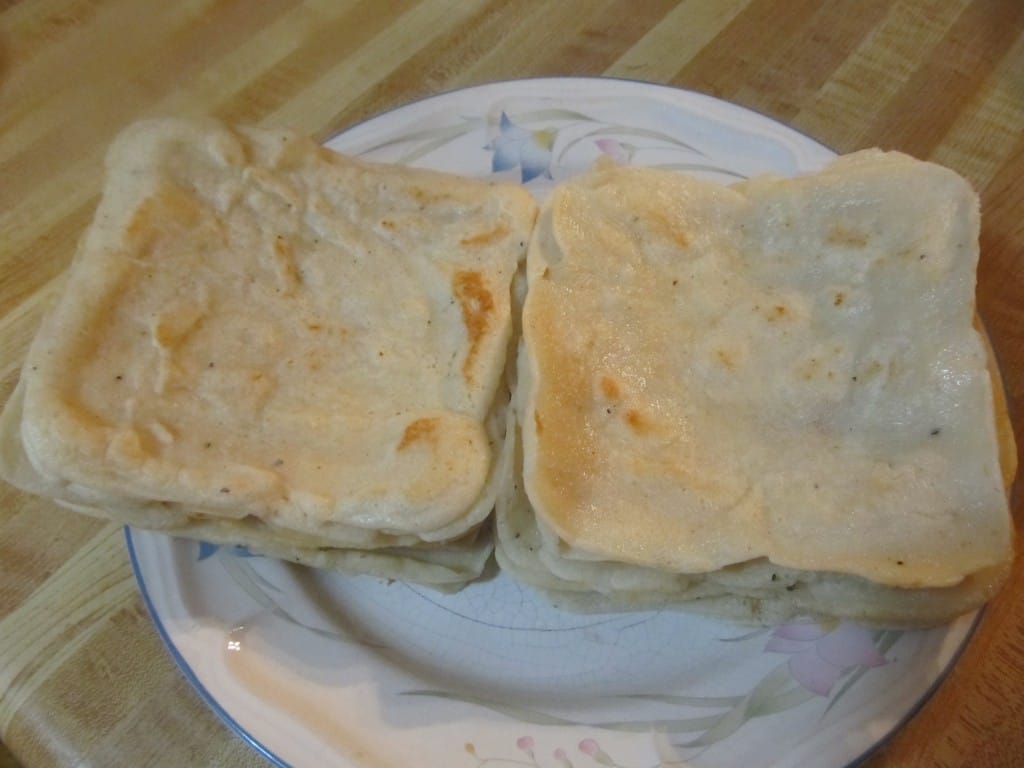 Ingredients
1/2 cup Blanched Almond Flour
1/2 cup Arrowroot
4 egg whites
1-2 Tablespoons Water
dash of salt
dash of pepper
Coconut Oil to cook your flatbread