Say it with me now: \"3 minutes, all 3 macro nutrients, 3 steps.\" I eat some variation of this almost every day. Eggs are one of the most complete sources of protein. Baby b-sprouts for good carbs and your morning vitamins. Cashews for some good fats. And you can get a paleolicious hot meal and be out the door in three cooking steps and three minutes. Ready, set…
Recipe
Prep: Crack three eggs into a cup and whisk with a fork, have b-sprouts thawed and ready with cashews
1. Heat a small fry pan on high heat with olive oil until almost smoking
2. Add eggs, b-sprouts, cashews, S&P, cook for 3 minutes
3. Plate and enjoy!!!
You can add a piece of fruit if you\'re looking for a little extra energy. I like to do a banana/berries a lot 🙂 I\'ve actually trained two of my cats to cook this recipe. Blindfolded. While composing haiku. This is FastPaleo, you can do it!!!
~James
[ingredients]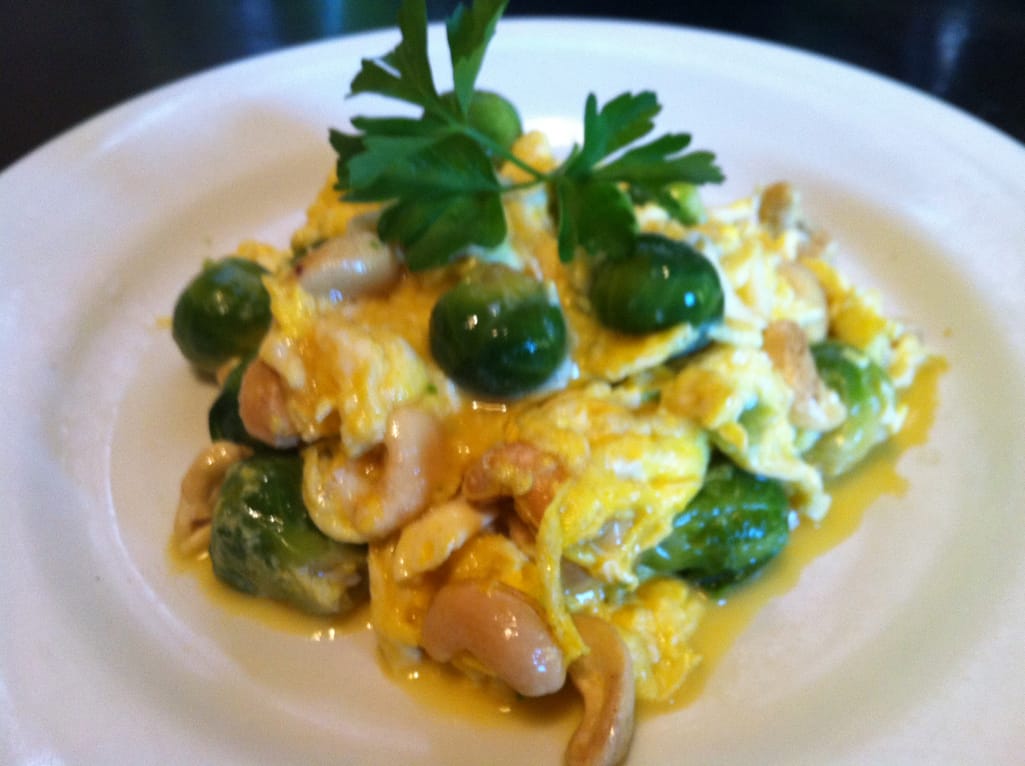 Ingredients
3 eggs
Handful thawed frozen baby b-sprouts
Handful cashews
Olive oil
Salt & pepper