A twist on regular old apple sauce that your mouth will thank you for!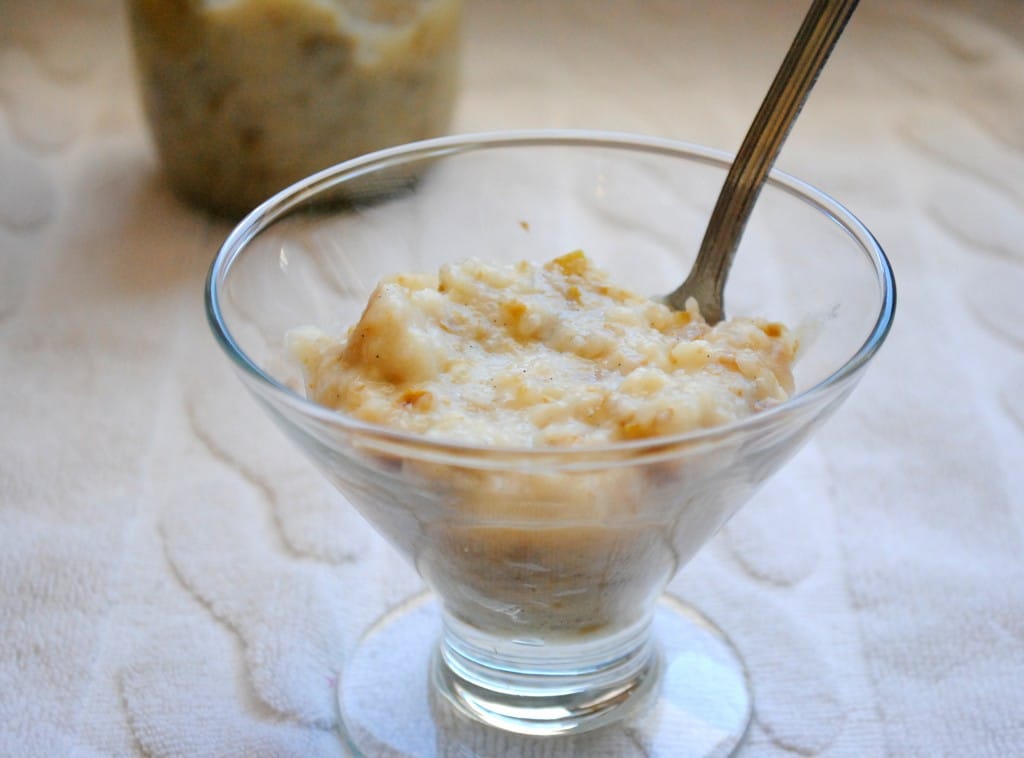 Ingredients
6 pears
1 tbsp coconut oil
.5 of a vanilla bean
Directions
If you want to, peel the pears (see **note above). Chop them into roughly 1 inch chunks and discard the cores.
Heat a medium sized saucepan over medium heat, and melt the coconut oil. When melted, throw in the pears and toss them to coat. Add the vanilla bean at this point:
Chop the vanilla bean in half and scrape the insides, putting them into the pot. Discard the outside.
Turn the heat to medium low and cover. cook for 20 minutes, stirring every 5 minutes or so. When the pears are soft, turn off the burner.
Allow the pears to cool slightly and then blend with either an immersion blender or a regular blender.