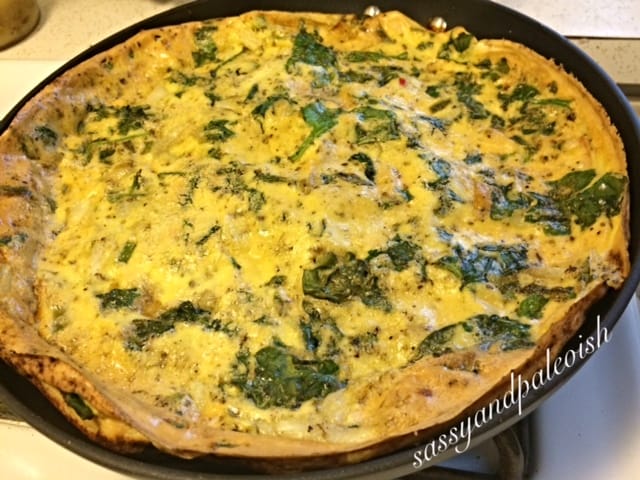 Ingredients
8-10 Stalks of aspargus choppped
Big handfull of fresh spinach or 1 cup frozen
1 cup Frozen onions & peppers
1 tsp. Salt
1 tsp. Pepper
1 tsp Todd's Dirt original
1 tsp. Marjoram leaves
2 tsp. Bacon fat
8 Eggs
2 Tbl. Homemade Mayonaise
Directions
Sauté asparagus, onions & peppers in bacon fat
Add the spinach to the ingredients above
Mix all your eggs and add your spices and 2 Tbl of mayonnaise. I used my emulsion blender to make sure all the mayo was incorporated evenly.
Bake in oven in your cast iron or oven friendly frying pan ( frying pan is what I use) 375 for 15-20 minutes.