A refreshing watermelon-mint slush, perfect for any hot summer afternoon!
You can make it kid friendly, or spike it to an adult-only drink…either way it's absolutely delicious.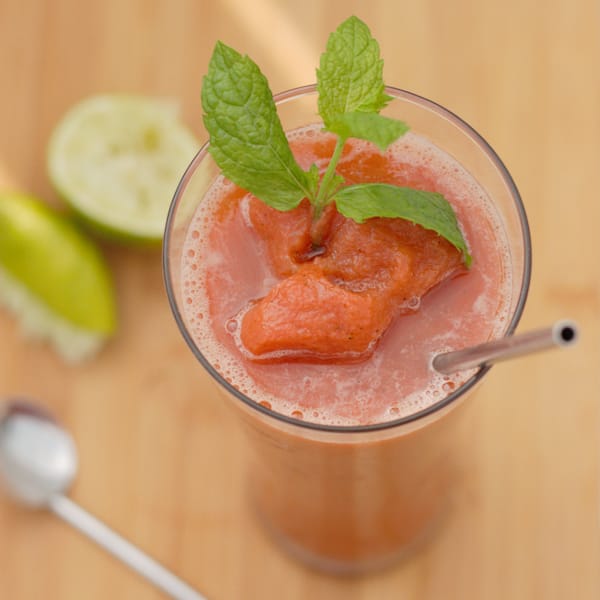 Ingredients
2.2lb (1 kg) watermelon (diced and frozen)
10 mint leaves
Juice from 2 limes
0.25 cup (0.5 dl) water
OPTIONAL: Rum (to taste)
Directions
Put everything in a blender and run until semi-liquefied (you should be able to drink it through a straw).
Serve with a straw in a tall glass and decorated with a mint sprig.