Whole 30 BBQ Pork Tenderloin
This recipe is great with paleo cole slaw and a mashed sweet potatoe. All though this recipe was so delicious I could have just eaten the pork and nothing else.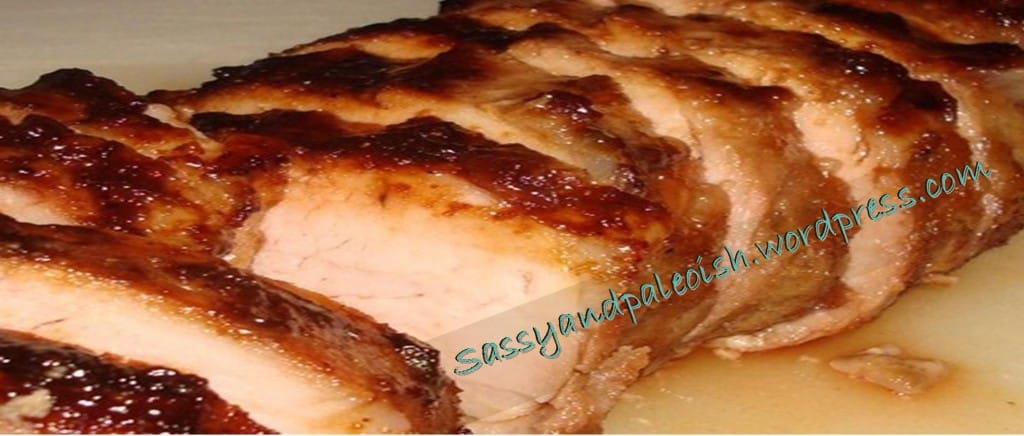 Ingredients
2 1/2 lb Pork Tenderloin
2 tsp Salt
1 tsp Cumin
1/2 tsp Pepper
1 tsp Cinnamon
1 tsp Chili Powder
2 Tbl Coconut oil
3/4 cup Tessemea's BBQ
1/8 cup Coconut Aminos
2 Tbl of Crushed Garlic
Directions
Preheat oven 350 Cook 30 min.Mix all spices together, rub all over both sides of Tenderloins Melt Coconut oil in oven proof skillet Brown both sides of tenderloins approximately 4 minutes all together. BBQ Sauce Mix BBQ, coconut aminos and crushed garlic together Coat both sides of tenderloins after you brown them with spicesBake in same pan for 20 minutes.  Baste pork using liquid in the pan. Continue to cook 10 additional minutes. Take out and let set 10 minutes Slice at an angle.