Whole-Wheat Style Muffin-in-a-Mug
This delicious, fluffy, whole-wheat-tasting bun uses chestnut flour; a nutty, slightly sweet grain-free flour option.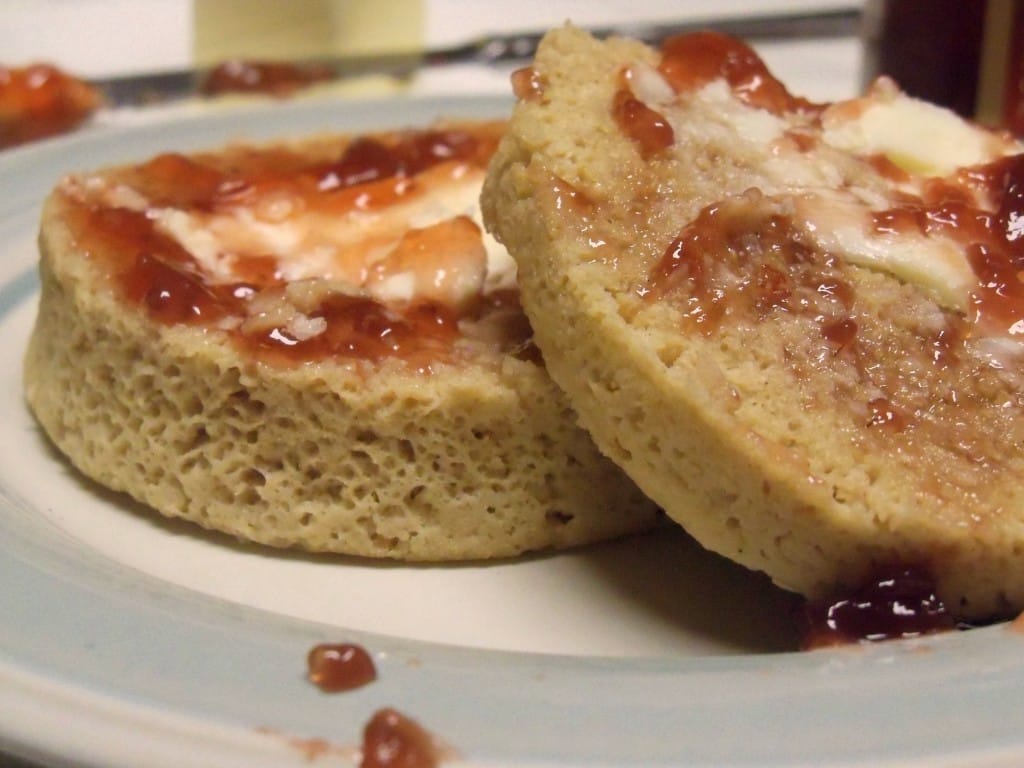 Ingredients
1 large egg
2 tablespoons canned full-fat coconut milk
1-1/2 tablespoons chestnut flour
1 tablespoon blanched almond flour
1 tablespoon coconut flour
1 tablespoon very small unsweetened coconut flakes
1/2 teaspoon baking powder
Directions
Whisk egg in a small bowl with coconut milk.
Stir in chestnut flour, almond flour, coconut flour, and coconut flakes. Mix very well (chestnut flour can be lumpy; just mix it with gusto).
Stir in baking powder.
Pour into a large coffee or mug or small ramekin. Microwave on HIGH (100 percent power) for 90 seconds or so.
Let cool a couple minutes, remove from coffee mug, split and enjoy!