Yorkshire Pudding with Beef
Preheat oven to 400F. Slowly melt butter in microwave, about 15 seconds at a time. Beat eggs and cream together until well combined. When butter is melted but cooled enough to touch, slowly pour into egg mixture while mixing vigorously. Add a bit of salt & pepper to taste.
Grease a 9\" round cake pan using a pat of butter, making sure to completely coat bottom and sides. Don\'t skimp on the butter here, or your Yorkshire Pudding won\'t rise properly. Pour batter into pan, and cook for 45 minutes.
While cooking, your egg mixture will puff up around the sides and start to brown, giving you the characteristic puff of a traditional English Yorkshire Pudding.
When done baking, remove from oven and let cool slightly. Immediately before serving, thinly slice your leftover beef and reheat. Serve atop the pudding, and cut slices as you would a cake.
[ingredients]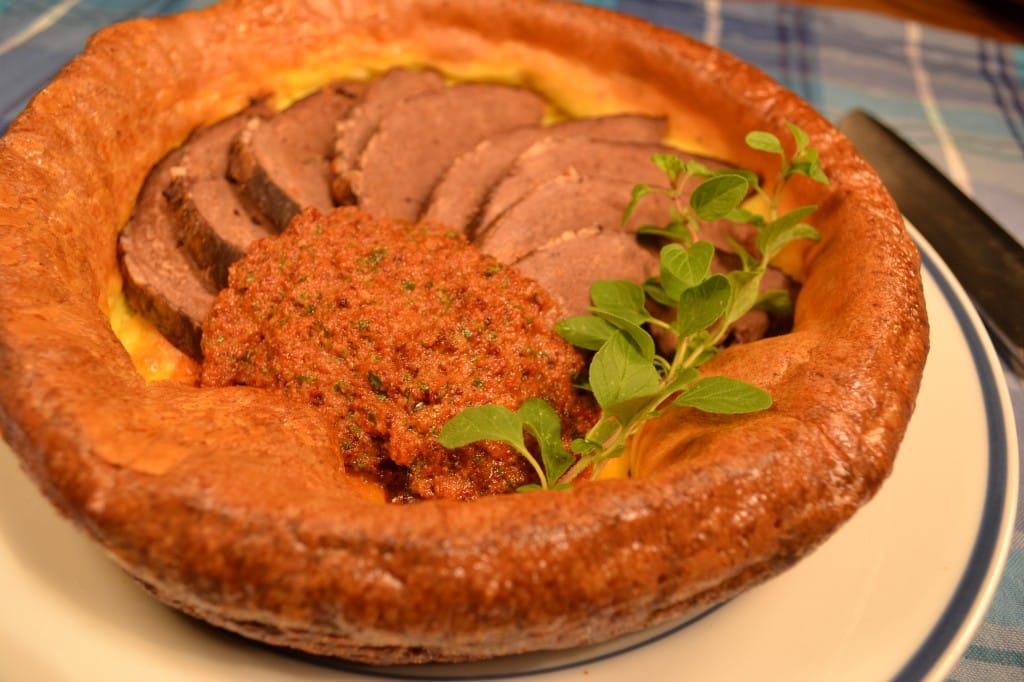 Ingredients
6 eggs
6 Tbsp grass-fed butter, plus enough to grease pan
6 Tbsp grass-fed cream or coconut milk
salt & pepper, to taste
leftover beef, preferably from a roast, sliced thin